BECOMING A ZEBRA - EARLY ENROLLMENT for Pre-K & New K Who: New PK - New Kindergarten students that did not attend PK here in Claremore Schools. Date: March 8-12, by appointment. Bring: Documents required for enrollment at Claremore Schools. No child will be enrolled without the following information and up-to-date immunization records. ✅ Birth Certificate - Age Requirements are: Early Childhood students must be 4 years old by September 1st. Kindergarten students must be 5 years old by September 1st. ✅ 2 Proofs of Residency (may include utility bill or utility deposit, and a lease agreement, mortgage statement, or county tax statement. P.O. Box addresses are NOT acceptable.) ✅ Immunization Record (must be up-to-date) ✅Parent/ Guardian Driver License ✅CDIB Card (Native American citizenship registration card) if applicable. For more info go to bit.ly/2Mg8Lbv #CPSZEBRAPRIDE

March is Youth Art Month! Youth Art Month is a celebration of the visual arts. The goal of Youth Art Month is to raise awareness of the importance of Art in schools and garner support from local and state officials, businesses and community leaders and even state and federal legislators. We believe that the visual arts - all of our specials programs - are incredibly important to the mental health, emotional wellbeing and general wellness of our students. #CPSZEBRAPRIDE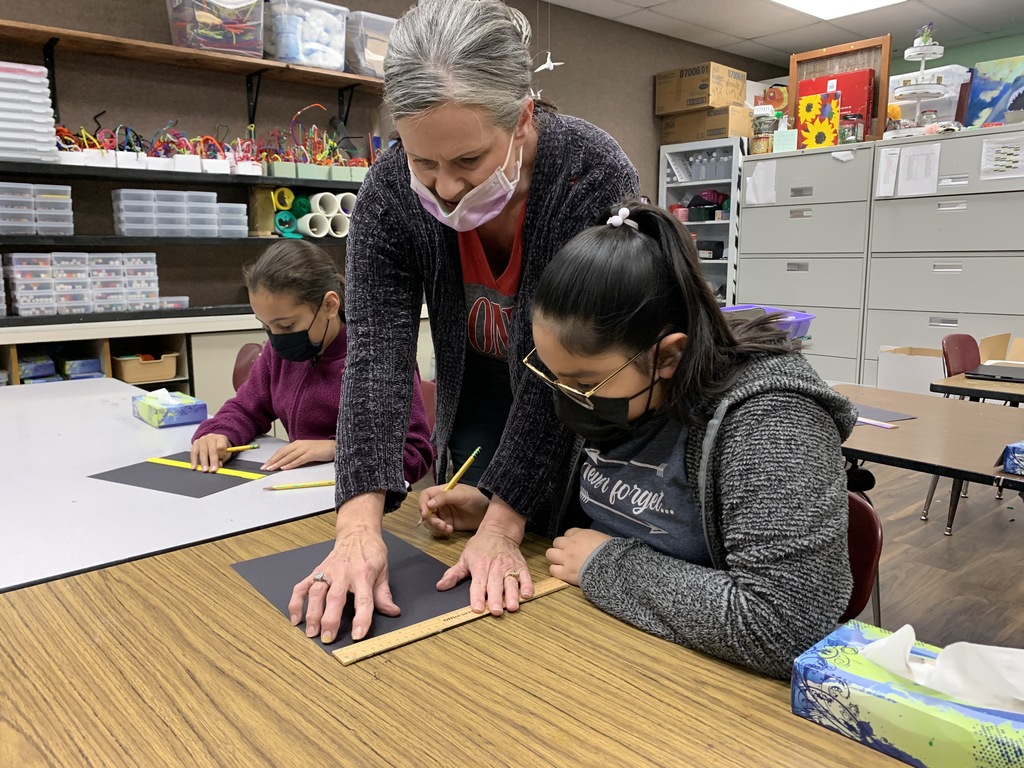 Candy Grams will be for sale beginning Monday, March 8th - Thursday, March 11th. Please send candy grams completely filled out with exact change. There will be a basket for students to drop these off in the foyer where students enter the building. #CPSZEBRAPRIDE

Today is a Distance Learning Day, Zebra family! Please remember to have your student log on and complete their school work. #CPSZEBRAPRIDE

2nd grade students celebrated that reading is ACTIVE and wore activewear! #CPSZEBRAPRIDE

PUBLIC SERVICE ANNOUNCEMENT - Where can you receive a COVID-19 vaccine in Claremore? If you are interested in receiving the COVID-19 vaccine here is a list of local POD sites we have been made aware of this week. Currently, they are providing vaccines for those in the phase two category.
https://5il.co/qars
#CPSZEBRAPRIDE #StaySafeToStayInSchool

Spring Break Meals will be available for all children from March 15-21. Meals will be provided for seven (7) days. Pick up will be on Monday and Thursday to manage product quality and help relieve storage issues for our families with multiple students. 🍽 Monday 3/15/2021 (receive meals for Mon/Tues/Wed) 🍽 Thursday 3/18/2021 (receive meals for Thurs/Fri/Sat/Sun) Order here:
https://forms.gle/icf3bWMp4q8My9vD7
🗹 ORDER DEADLINE: Wednesday March 10, 2021 🗹 PICK UP LOCATION: Pick up all meals at the Enrollment Center (101 W. 11th Street) 🗹 Pick Up TIME: 10:30 AM and 12:30 PM REMINDER - these meals are available to ALL children 18 years of age and younger, including siblings of school age children and are FREE! Read more on our website:
https://www.claremore.k12.ok.us/page/child-nutrition
. Contact:
jragland@claremore.k12.ok.us
or 918-923-4243 #CPSZEBRAPRIDE

Candy Grams will be for sale beginning Monday, March 8th - Thursday, March 11th. Please send candy grams completely filled out with exact change. There will be a basket for students to drop these off in the foyer where students enter the building. #CPSZEBRAPRIDE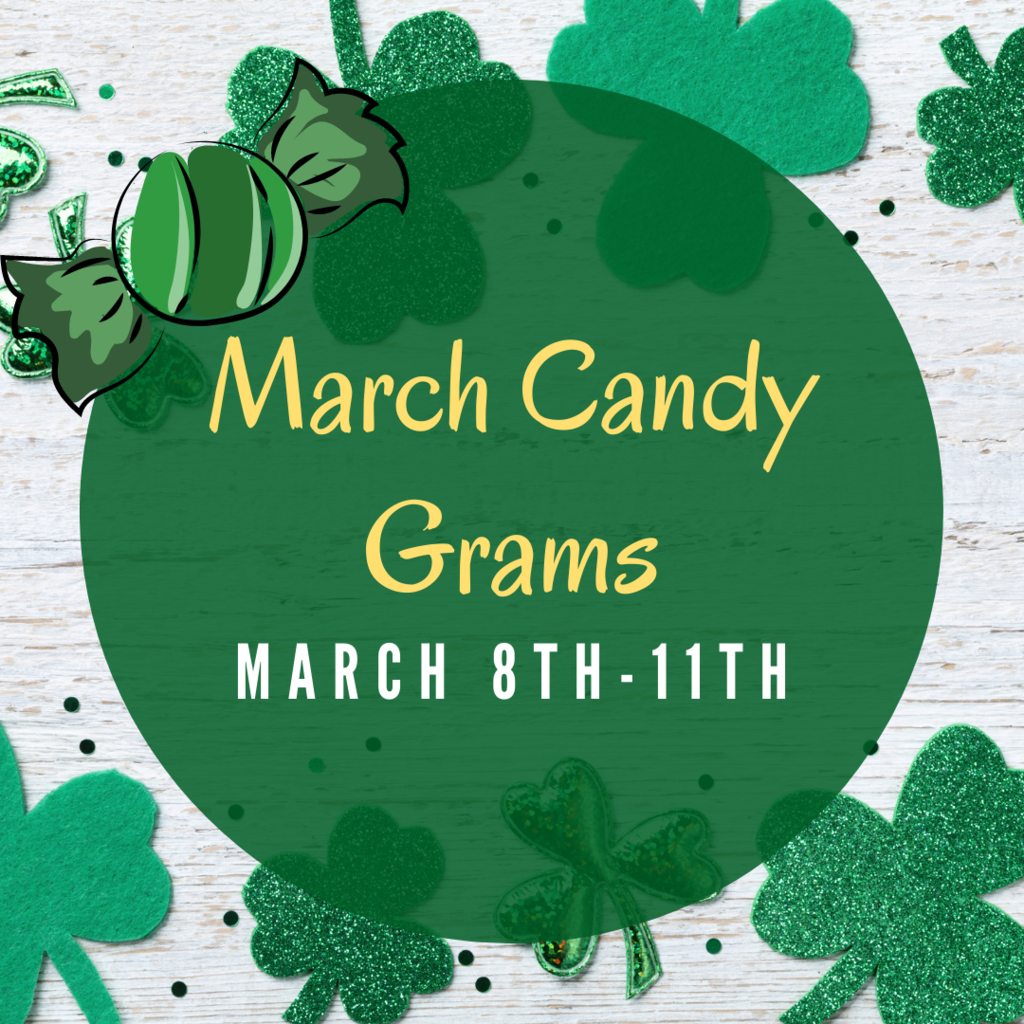 Thank you to our partner in education, RSU! You are such a gift to us! #CPSZEBRAPRIDE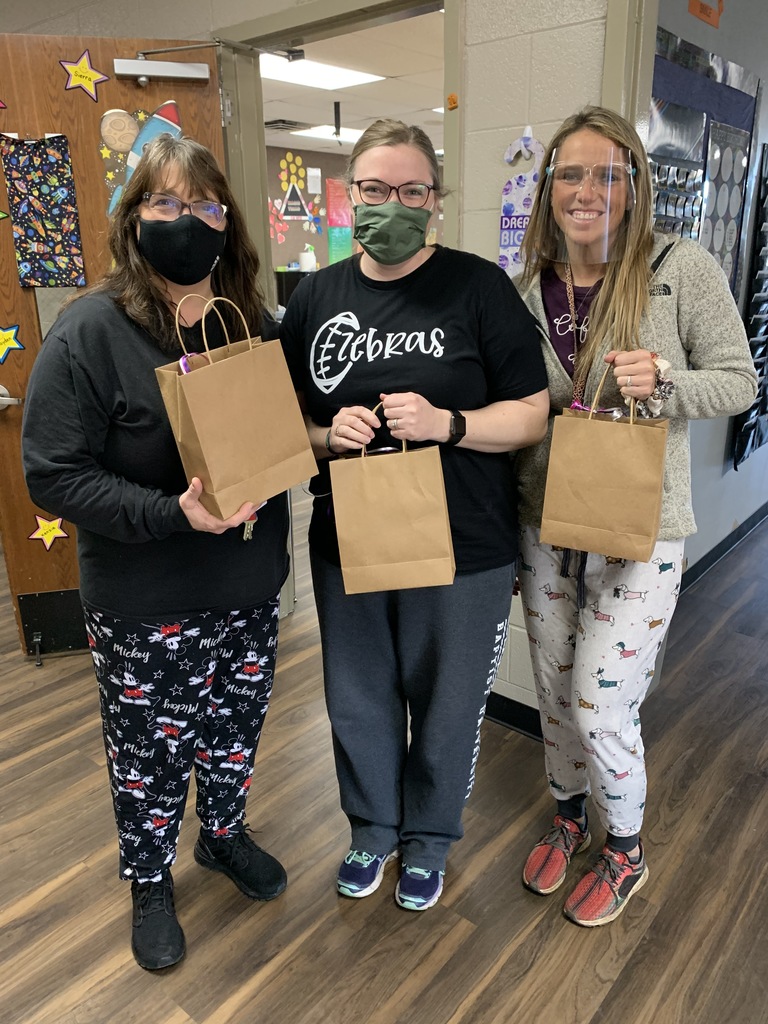 Wednesday was Pajama Day! This is definitely a favorite among students and staff! #CPSZEBRAPRIDE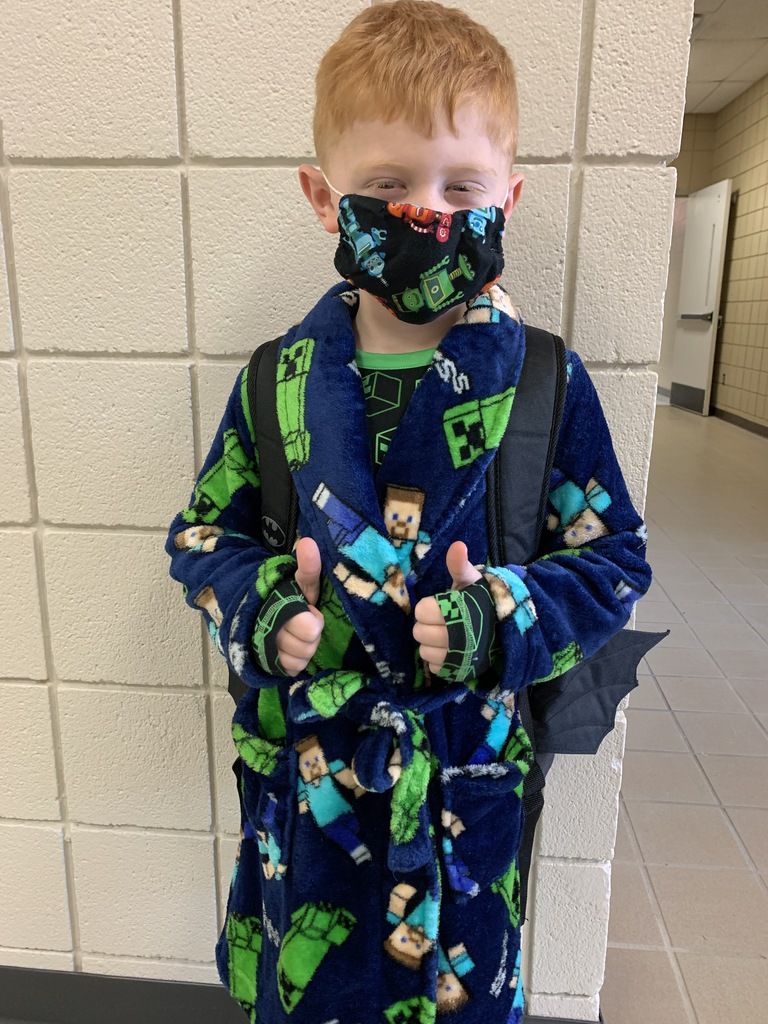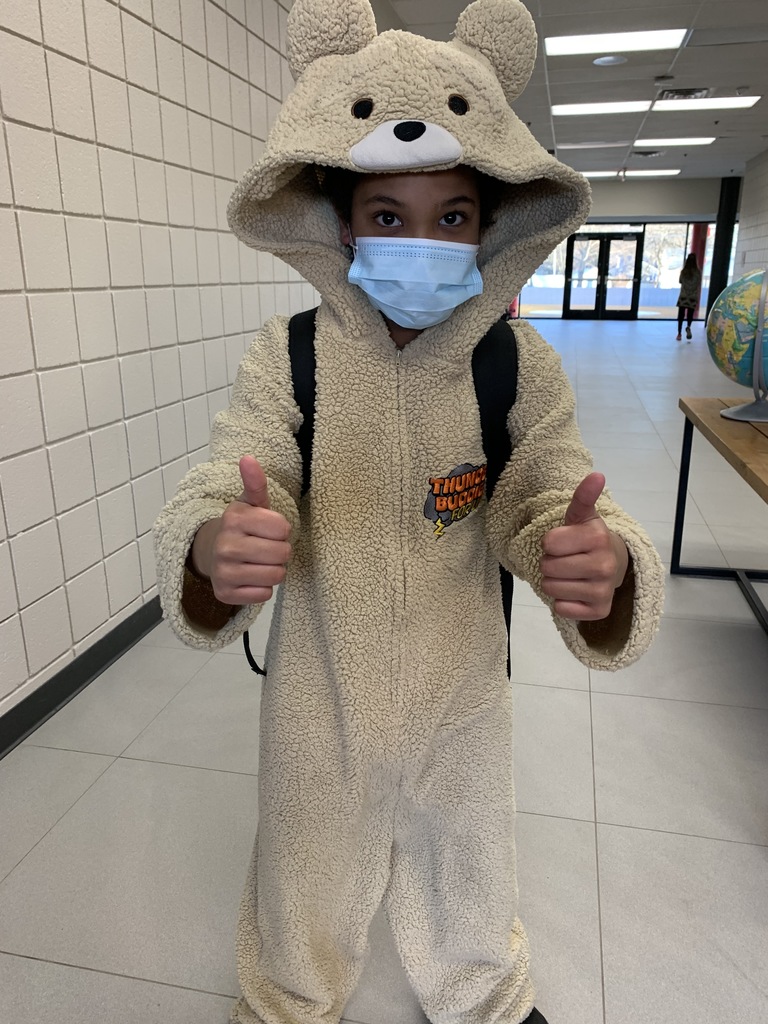 Wednesday was Pajama Day! This is definitely a favorite among students and staff! #CPSZEBRAPRIDE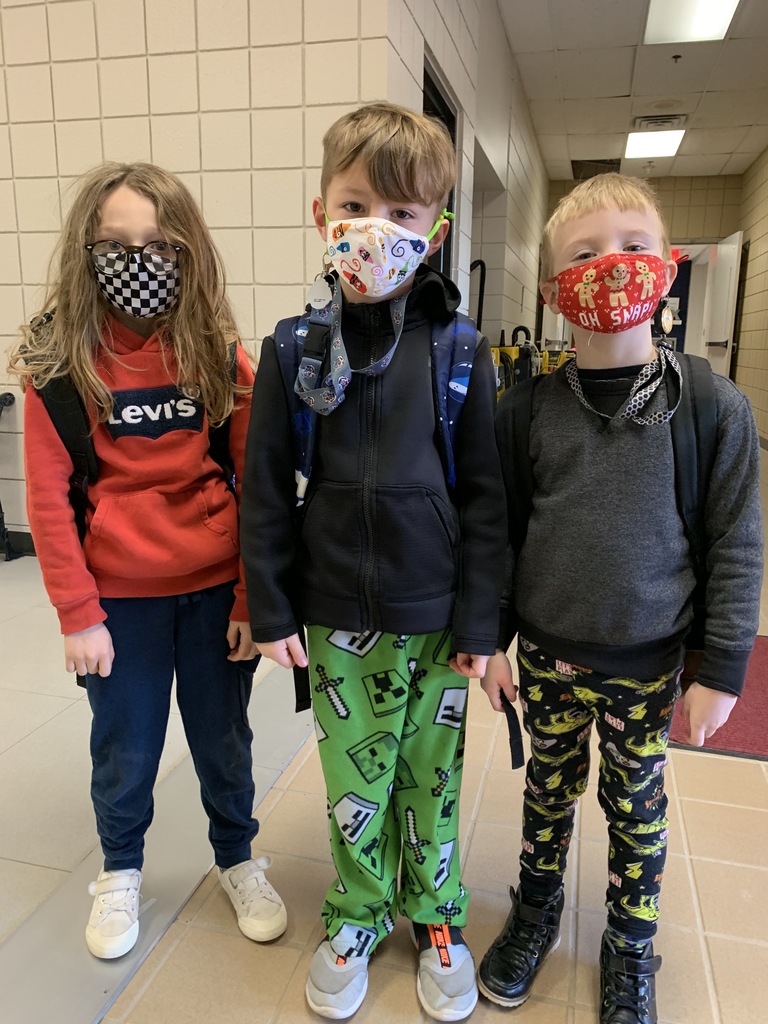 My name is Amy Hong Li and I teach Pre-K. I have been in education for 2 years in America, both of those being with CPS. I attended Northeastern State University where I received a Masters degree. I am married and have a daughter. We also have a dog, Moses, who is a misbehaved child, but we love him very much. I enjoy exercising and cooking for my family. I love Claremont because it is a big loving family. The staff work together for the best of their students and families.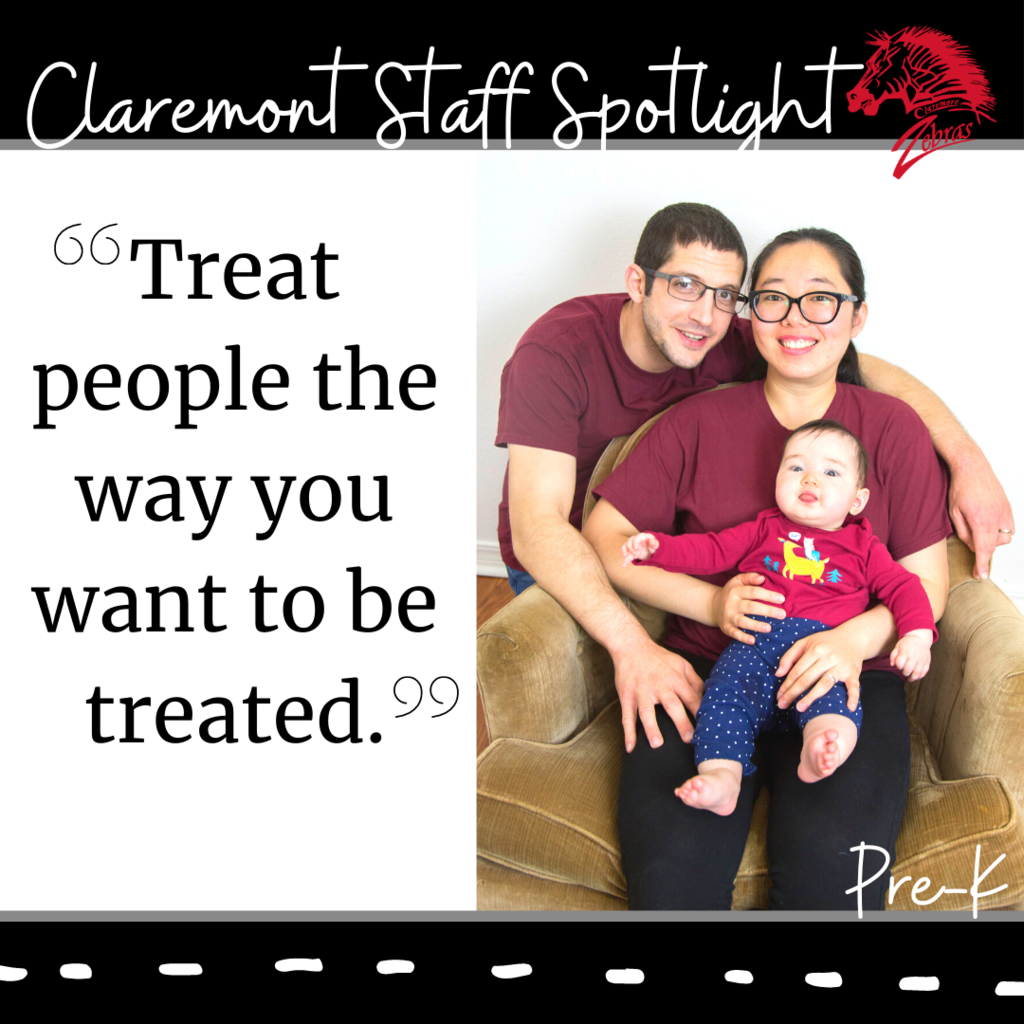 On this #wellnesswednesday, we recognize that kids should practice self-care, too! These are some great suggestions to keep in mind when you notice that your child is struggling. #CPSZEBRAPRIDE (image via @CASofHamilton)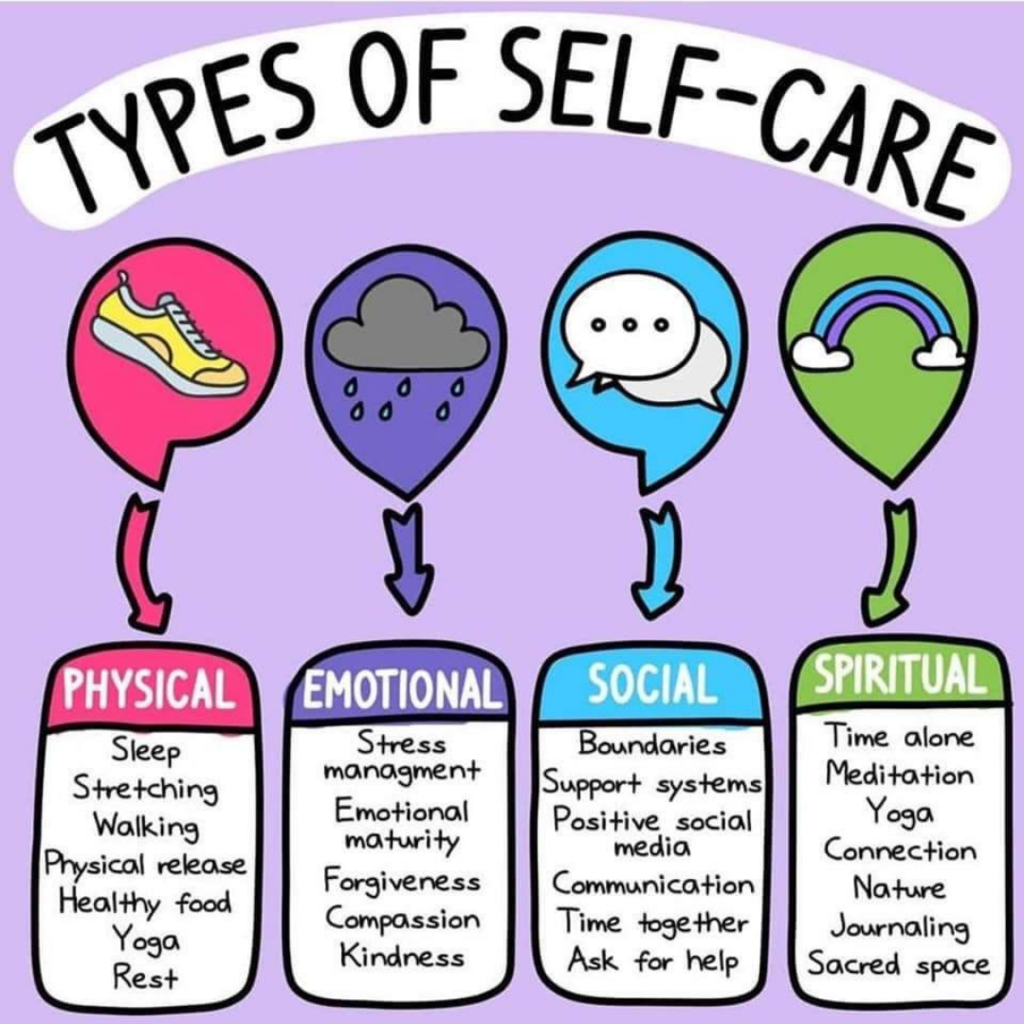 On Tuesday we celebrated that reading is fun by dressing in fun socks, clothes and hats. Here, Mrs. Ward's class shows off their fun socks! #CPSZEBRAPRIDE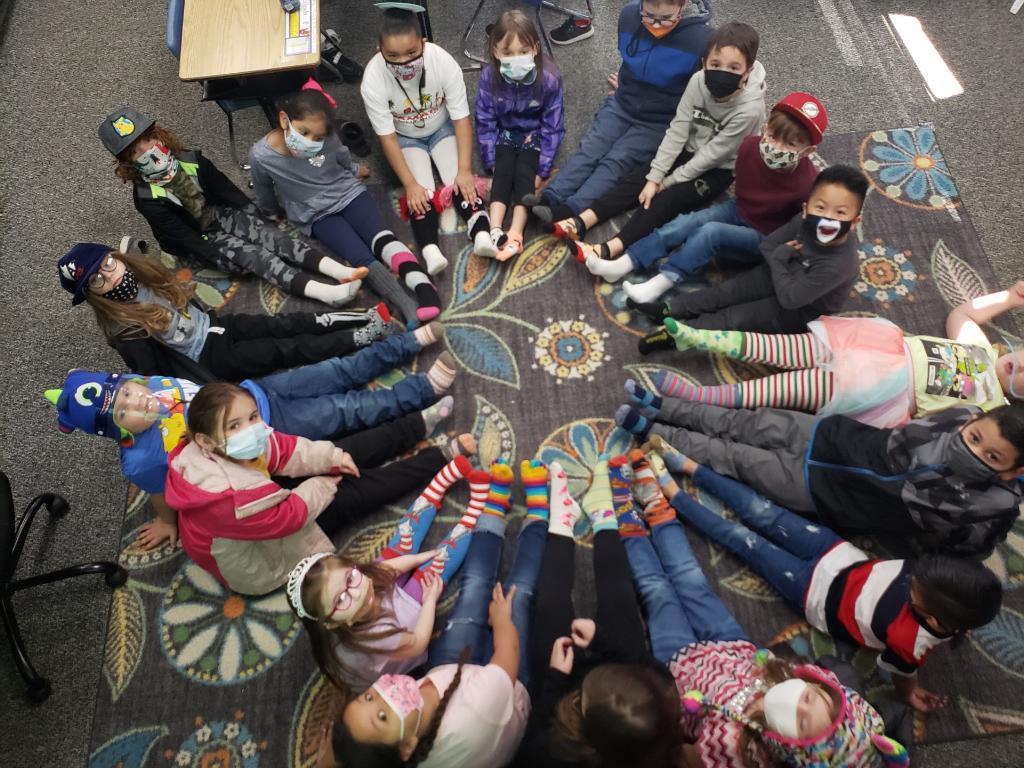 THEIR FIGHT IS OUR FIGHT Cancer may feel like someone else's fight if you have not experienced it in your own life. But CHS has decided THEIR FIGHT IS OUR FIGHT! Over the past four years, the ZUAC (Zebras United Against Cancer) Committee has helped raise over 9K to help our ZEBRA family members fighting this disease directly. We have supported students & employees with Lymphoma, Prostate Cancer, Leukemia, Ewings Sarcoma, Breast Cancer, & Pancreatic Cancer in our elementary schools, our junior high, and our high school. We have experienced this disease as a family district-wide. This is why our theme this year is "THEIR FIGHT IS OUR FIGHT" because family takes care of family. Although all our clubs contribute to the fundraising, the ZUAC t-shirt sales are the largest part of our efforts. We hope you will be a part of showing our #CPSZEBRPRIDE and giving hope to our ZEBRA family members. Order online at
http://bit.ly/3kJ3pSH
Print an order form from
https://5il.co/q7bb
More info at
https://www.claremore.k12.ok.us/article/413633
Thank you! 2020-21 ZUAC Committee Caroline Cowherd, Cash Flegal, Brooklyn Boatman, and Leah Kruger

And...For Read Across America Week, Day FOUR... Let's celebrate that reading is ACTIVE! Dress in ACTIVE WEAR! #CPSZEBRAPRIDE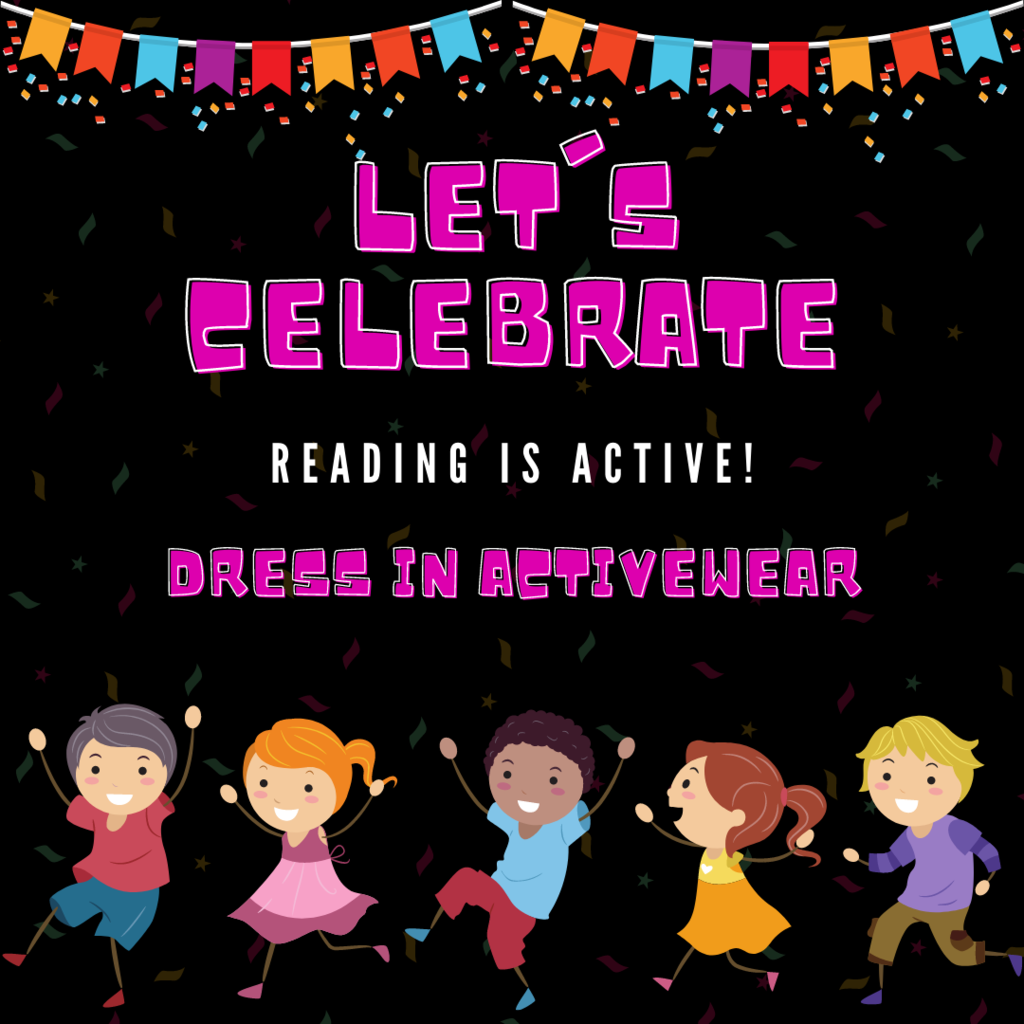 One of our Kindergarten students spends time at the sensory table. A sensory table is a great way for children to learn how to independently explore the world around them, problem-solve, develop creativity, and refine conversational skills. #CPSZEBRAPRIDE

For Read Across America Week, Day THREE... Let's celebrate that reading is RELAXING! Dress in your pajamas! #CPSZEBRAPRIDE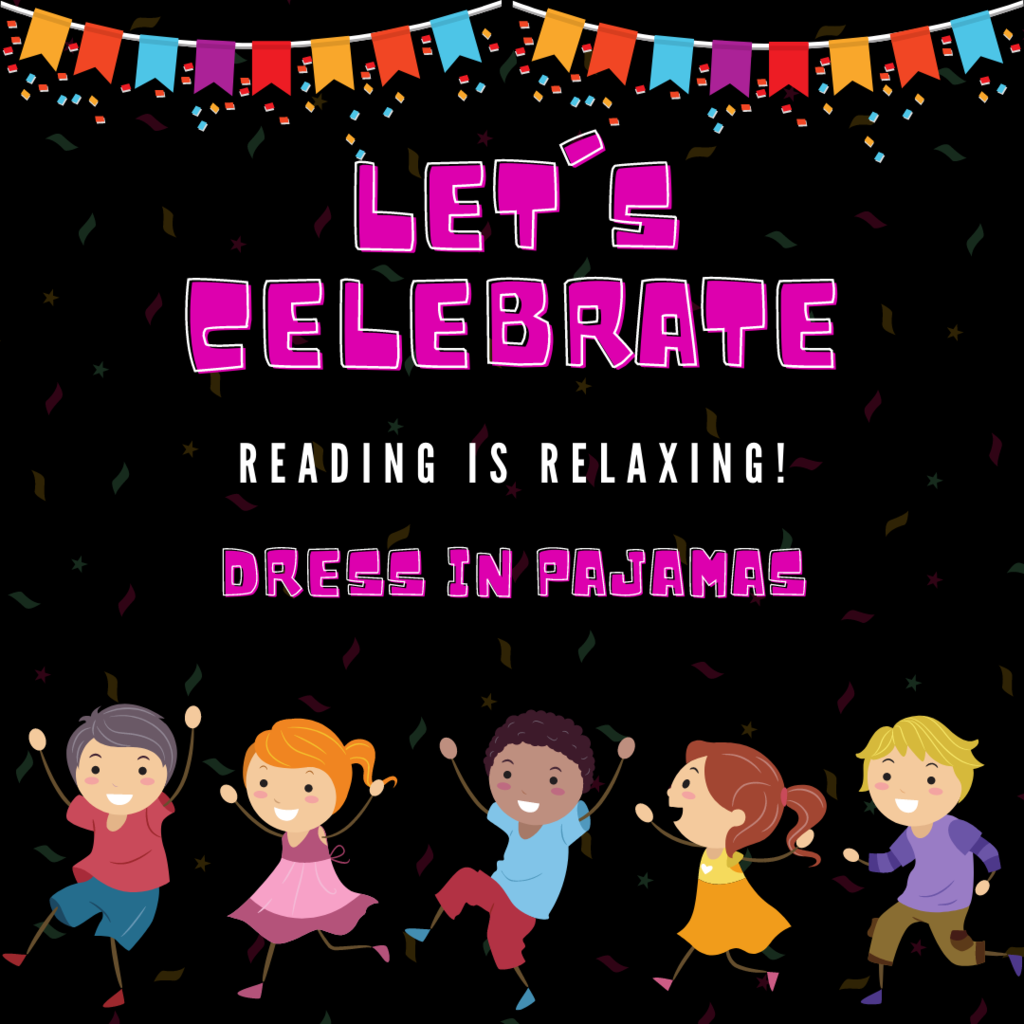 BECOMING A ZEBRA - EARLY ENROLLMENT for Pre-K & New K Who: New PK - New Kindergarten students that did not attend PK here in Claremore Schools. Date: March 8-12, by appointment. Bring: Documents required for enrollment at Claremore Schools. No child will be enrolled without the following information and up-to-date immunization records. ✅ Birth Certificate - Age Requirements are: Early Childhood students must be 4 years old by September 1st. Kindergarten students must be 5 years old by September 1st. ✅ 2 Proofs of Residency (may include utility bill or utility deposit, and a lease agreement, mortgage statement, or county tax statement. P.O. Box addresses are NOT acceptable.) ✅ Immunization Record (must be up-to-date) ✅Parent/ Guardian Driver License ✅CDIB Card (Native American citizenship registration card) if applicable. For more info go to bit.ly/2Mg8Lbv #CPSZEBRAPRIDE