CHS NJROTC Commander named Rotary Star When Murry Estabrook retired from his active- duty assignment as an officer in the Navy of the United States he took his commitment to service with him. His record of "service above self", the motto of Rotary International, made him the obvious choice to be recognized by the Claremore Reveille Rotary Club as the first recipient of the club's "YOU are a Rotary Star Award." Read more -
https://www.claremore.k12.ok.us/article/415737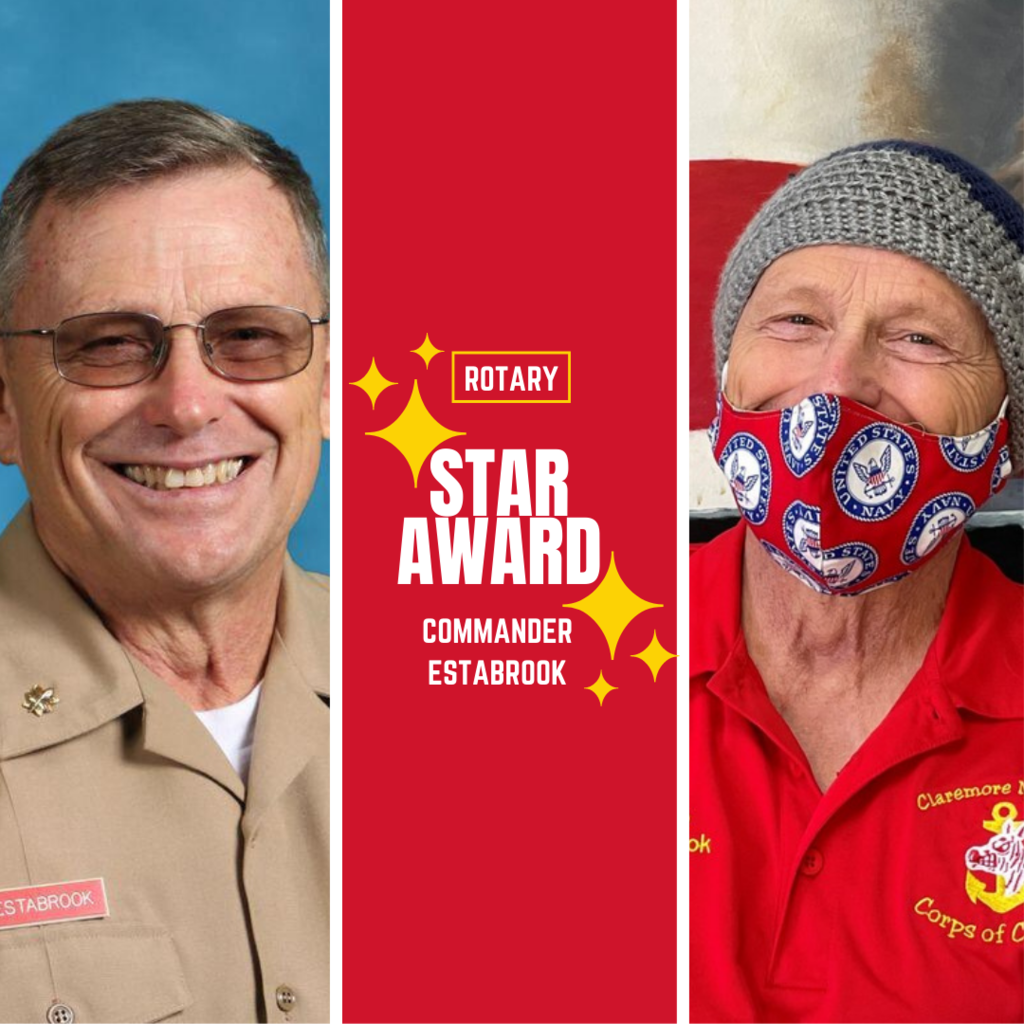 PUBLIC SERVICE ANNOUNCEMENT - Where can you receive a COVID-19 vaccine in Claremore? If you are interested in receiving the COVID-19 vaccine here is a list of local POD sites we have been made aware of this week. Currently, they are providing vaccines for those in the phase two category.
https://5il.co/qars
#CPSZEBRAPRIDE #StaySafeToStayInSchool

Spring Break Meals will be available for all children from March 15-21. Meals will be provided for seven (7) days. Pick up will be on Monday and Thursday to manage product quality and help relieve storage issues for our families with multiple students. 🍽 Monday 3/15/2021 (receive meals for Mon/Tues/Wed) 🍽 Thursday 3/18/2021 (receive meals for Thurs/Fri/Sat/Sun) Order here:
https://forms.gle/icf3bWMp4q8My9vD7
🗹 ORDER DEADLINE: Wednesday March 10, 2021 🗹 PICK UP LOCATION: Pick up all meals at the Enrollment Center (101 W. 11th Street) 🗹 Pick Up TIME: 10:30 AM and 12:30 PM REMINDER - these meals are available to ALL children 18 years of age and younger, including siblings of school age children and are FREE! Read more on our website:
https://www.claremore.k12.ok.us/page/child-nutrition
. Contact:
jragland@claremore.k12.ok.us
or 918-923-4243 #CPSZEBRAPRIDE

THEIR FIGHT IS OUR FIGHT Cancer may feel like someone else's fight if you have not experienced it in your own life. But CHS has decided THEIR FIGHT IS OUR FIGHT! Over the past four years, the ZUAC (Zebras United Against Cancer) Committee has helped raise over 9K to help our ZEBRA family members fighting this disease directly. We have supported students & employees with Lymphoma, Prostate Cancer, Leukemia, Ewings Sarcoma, Breast Cancer, & Pancreatic Cancer in our elementary schools, our junior high, and our high school. We have experienced this disease as a family district-wide. This is why our theme this year is "THEIR FIGHT IS OUR FIGHT" because family takes care of family. Although all our clubs contribute to the fundraising, the ZUAC t-shirt sales are the largest part of our efforts. We hope you will be a part of showing our #CPSZEBRPRIDE and giving hope to our ZEBRA family members. Order online at
http://bit.ly/3kJ3pSH
Print an order form from
https://5il.co/q7bb
More info at
https://www.claremore.k12.ok.us/article/413633
Thank you! 2020-21 ZUAC Committee Caroline Cowherd, Cash Flegal, Brooklyn Boatman, and Leah Kruger

This just happened... looks like graduation is getting real for these seniors. Graduation products were distributed during ZAP today. If you placed an order and were not at the ZAP meeting, please go by the counseling office to pick up your orders. #CPSZEBRAPRIDE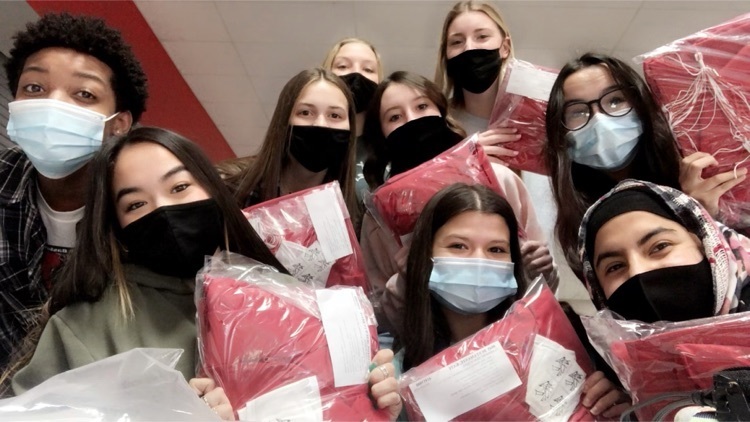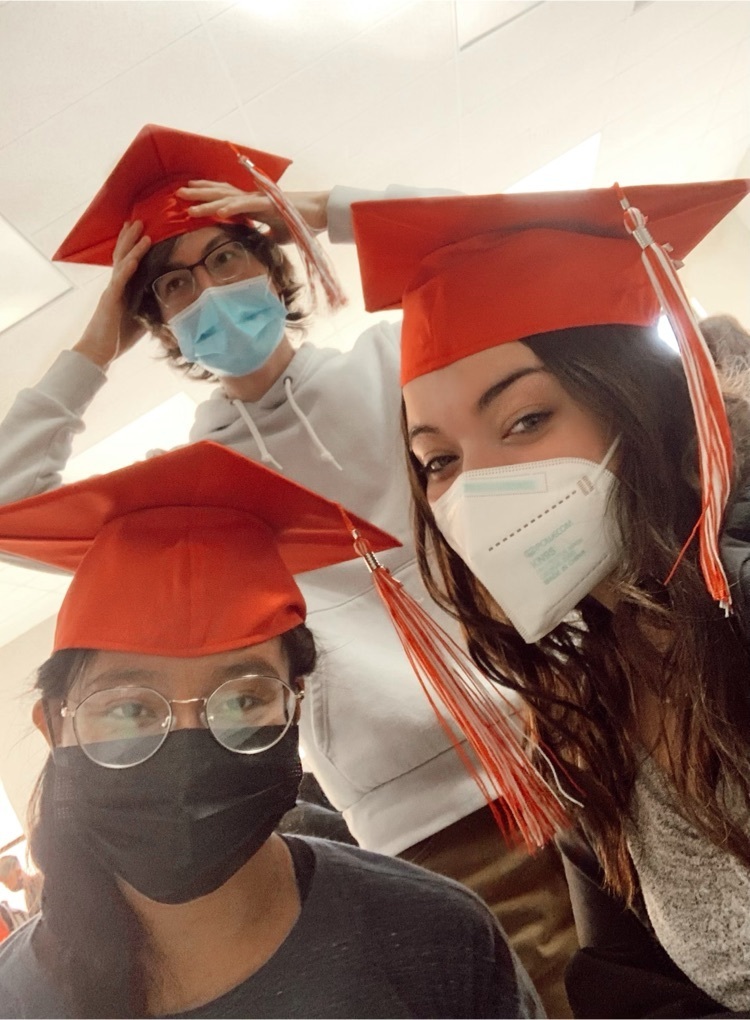 THE TROPHY FINALLY ARRIVED!!!! This year has thrown some very difficult obstacles our way, but the CHS Dance Team was lucky enough to be able to compete (even if it was virtually) at state this year AND WIN! "5A hip hop was one of the larger categories at state this year and the we are so proud of the hard work that these girls have put in to fight for this title," Coach Warden. If you see any of the dancers, please help us in congratulating them! It's a GREAT DAY to be a ZEBRA!!! #CPSZEBRAPRIDE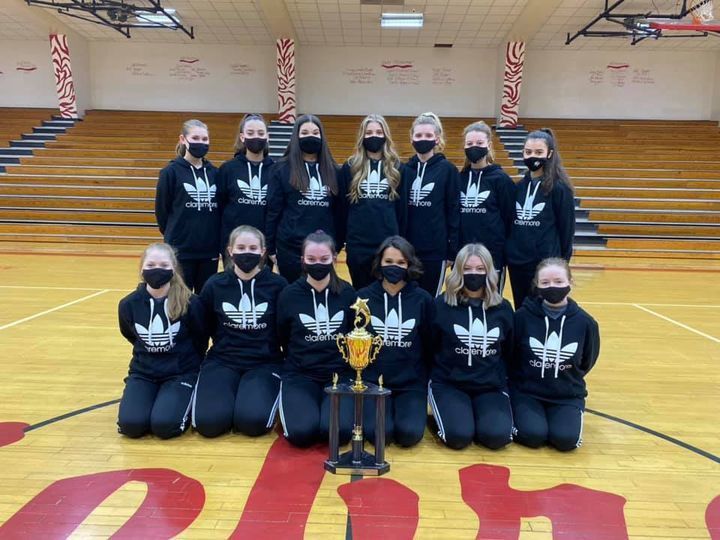 Let's get to know the new faces at CHS in our #CHSNewTeacherFeature! Help them feel that #CPSZEBRAPRIDE with an emoji in the comments on our FB page. Callie Mercer is an Art teacher and the Art Club sponsor at Claremore High School. She chose Claremore for the community and the genuine love the faculty and administration have for the students. She enjoys getting to know her students and experiencing the priceless moments when their faces light up, and something clicks for them, or they realize they are capable of more than they thought. She graduated from Verdigris High School before earning a degree in Fine Arts from Rogers State University. She studied abroad and interned with international artist William Balthazar Rose, currently based in Italy. Ms. Mercer volunteers at middle and high school youth camps in the summer. She has two dogs, Blake and Mia, and two foster kittens, Zuko and Nella. ✨Fun Fact - She has traveled since a young age, visiting the United Arab Emirates, Nepal, China, and Italy. 📚Favorite Book - Pride and Prejudice 🎬Favorite Movie - Pride and Prejudice 🍿Favorite Snack - Cape Cod salt and vinegar or mesquite barbeque chips 🍬Favorite Candy - Pecan Pralines ☕️Favorite Drink - Coffee 🌈Favorite Color - All of them! ⛱Favorite Vacation - the beach or Italy 🚩Favorite Team - LSU Tigers 🙶Favorite Quote - "To live will be an awfully big adventure." -Peter Pan #CPSZEBRAPRIDE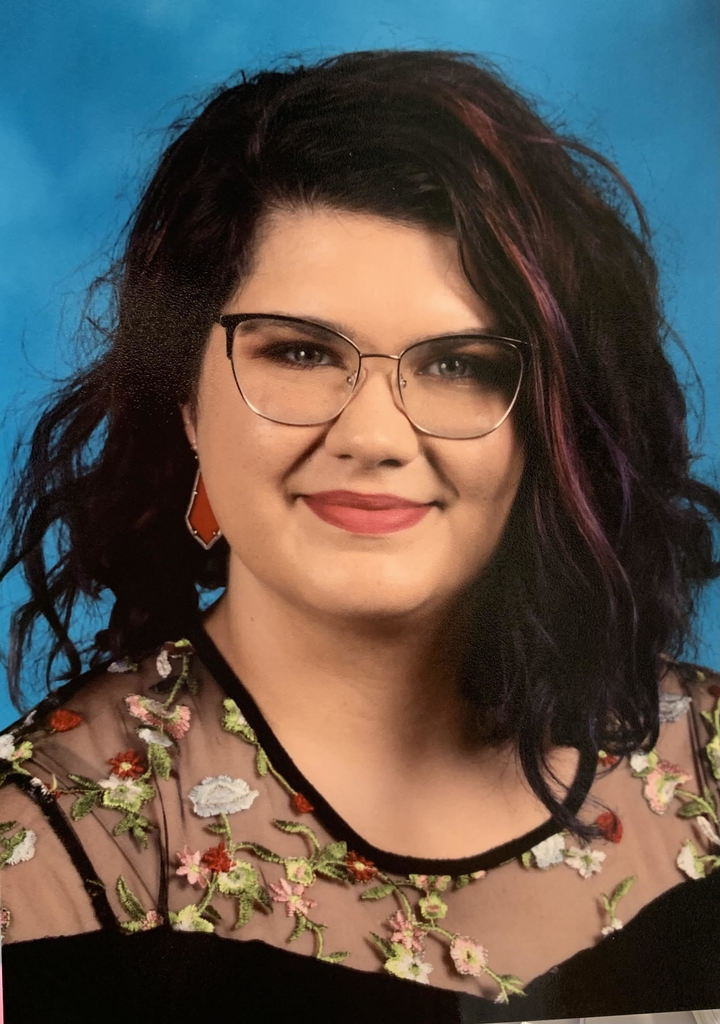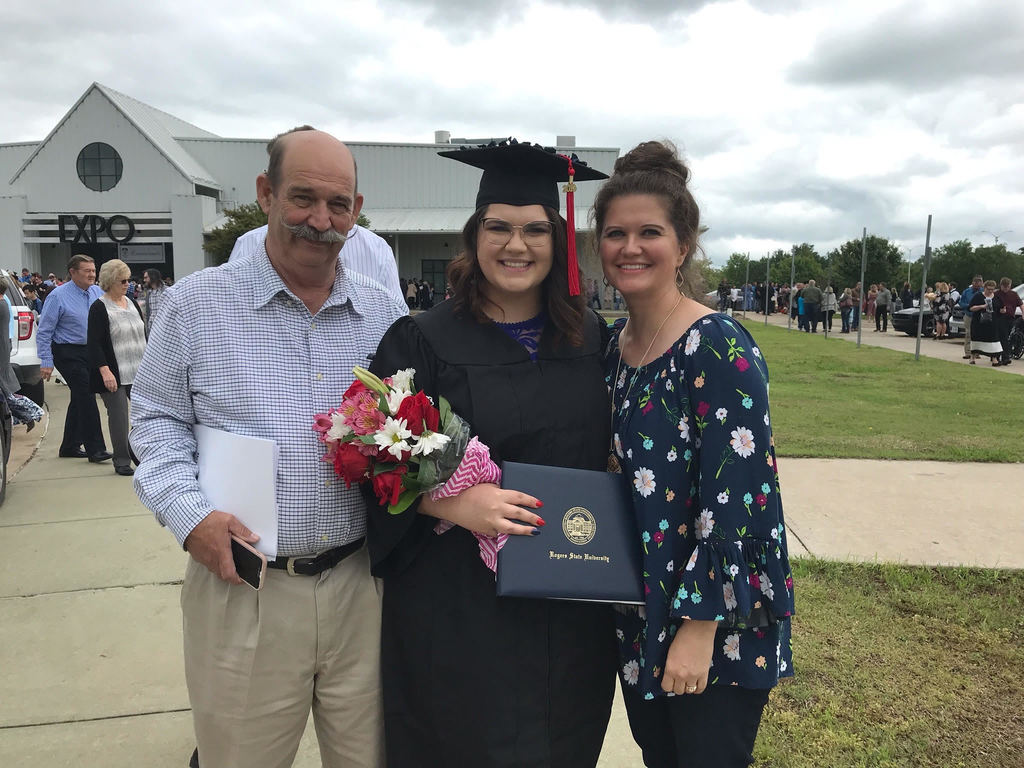 ZAP - Zebra Advisement Program is tomorrow during encore, we will continue the enrollment process. We will review the elective options students will choose from for the 21-22 school year. If parents have not set up a ZAP enrollment appointment with their child's ZAP Advisor for March 25th, please reach out to them ASAP. If you are absent or a virtual student, you can access your ZAP Advisors Google Classroom for the information. #CPSZEBRAPRIDE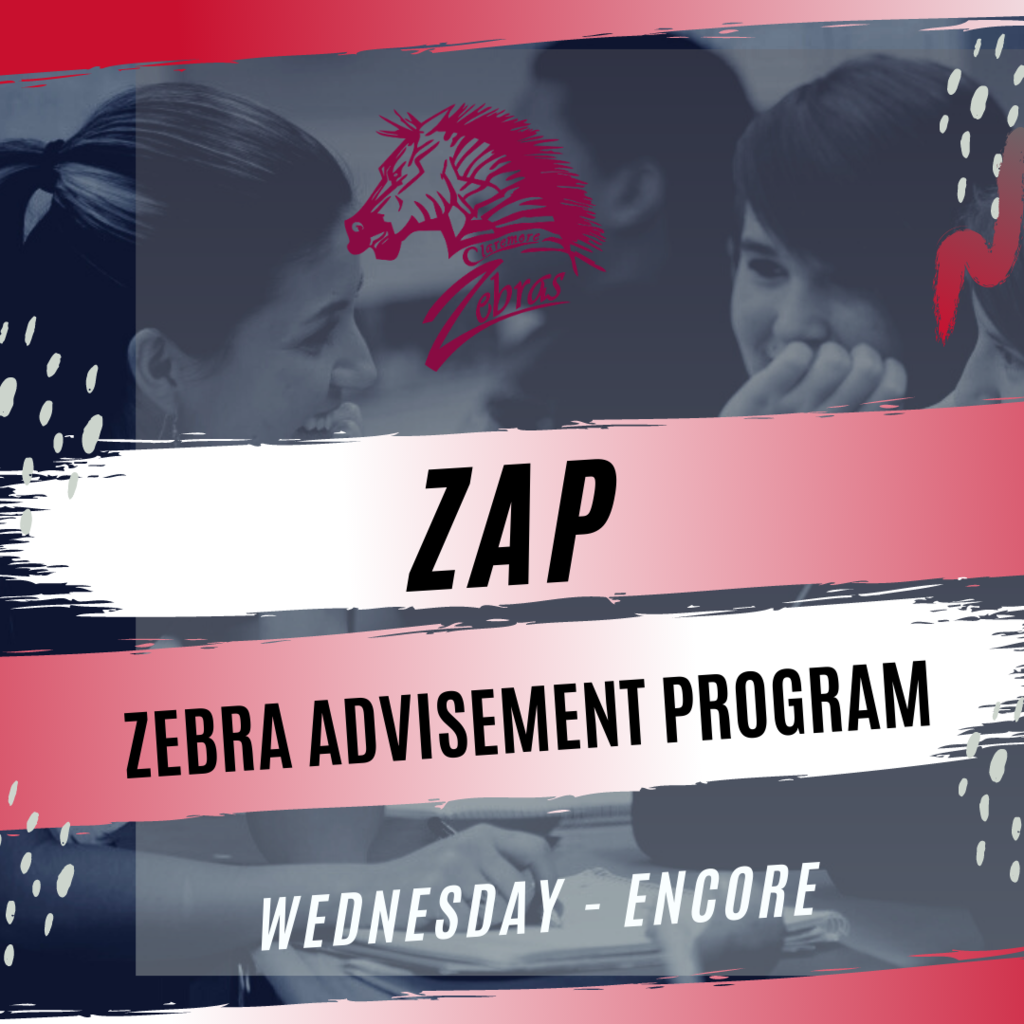 Claremore Zebras are #PUBLICSCHOOLPROUD! We are the 🩺💝 heartbeat of the community. In public schools, all children come first, all students have value, leadership matters, it preserves democracy, and changes lives. Our staff and parents use words like excellence, family, teachers who care, everyone, diversity, academics, athletics, extracurricular opportunities, whole child, educational options, innovation, accountability, social connection, etc., to describe their #CPSZEBRAPRIDE. Give us a 🏫 in the comments if you are a product of the public school. Feeling the love - feel free to share why you are #PublicSchoolProud of Claremore on our FB page.
https://youtu.be/MUaKVnRjEfc
Thank you to the site communications team members and student contributors: Chet Jenkins & Kolby Smith.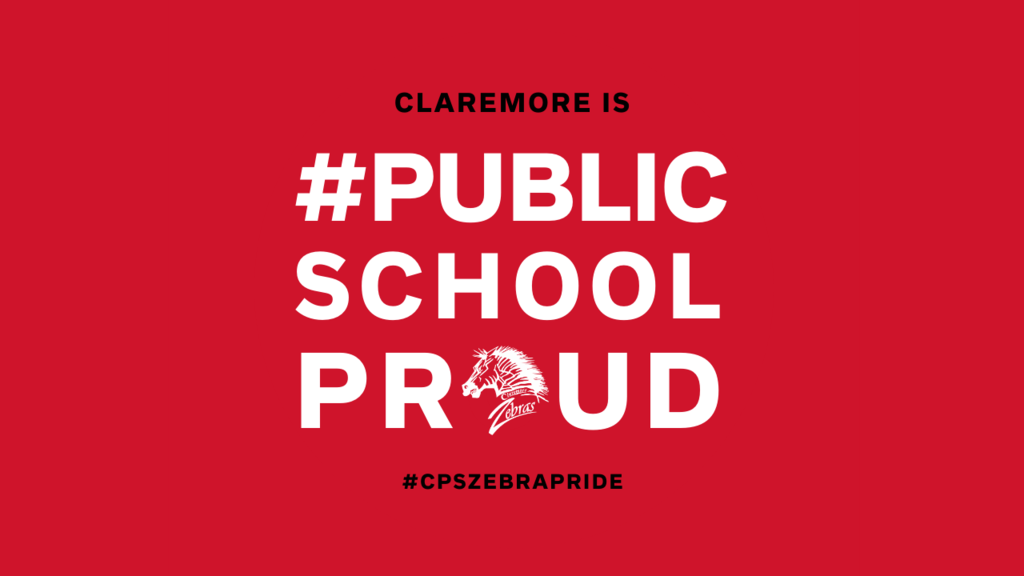 356 Days. 356 days ago was the last time your Zebs was allowed on the field. 356 days without taking anyone to the woodshed. 356 days of bottled up Claremore tradition. 356 days ends today. New players, new uniforms, same old Claremore. Don't miss today!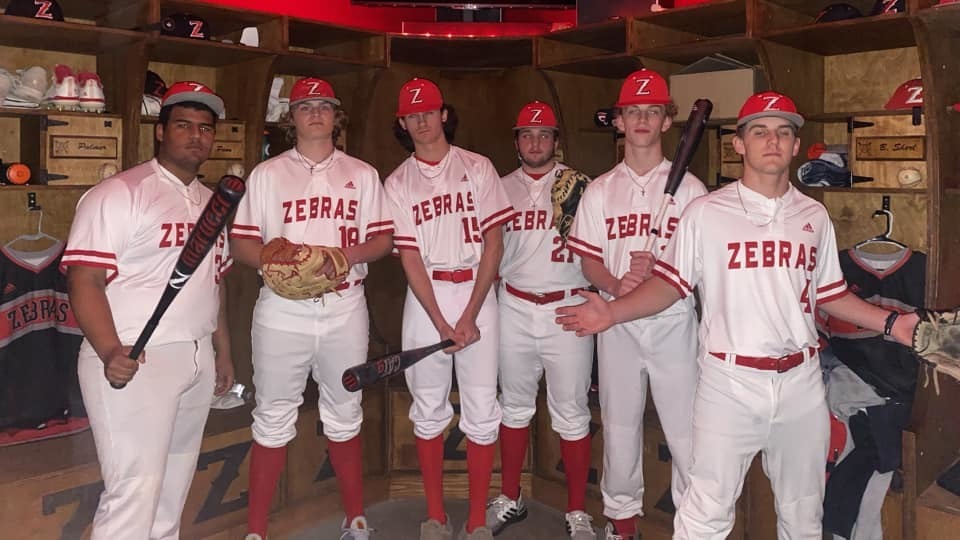 Remember to check the announcements on the CHS website, often. We update it several times a week. bit.ly/3q7cXsI #CPSZEBRAPRIDE

Mrs. Jill Andrews's AP Literature seniors are reviewing Frankenstein by creating Play-Doh scenes from the novel. You're never too old or smart to play with Play-Doh! #CPSZEBRAPRIDE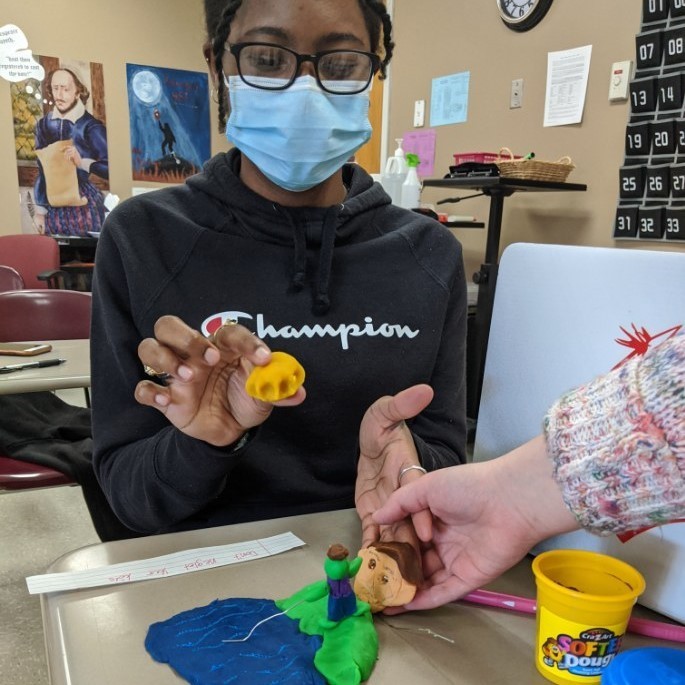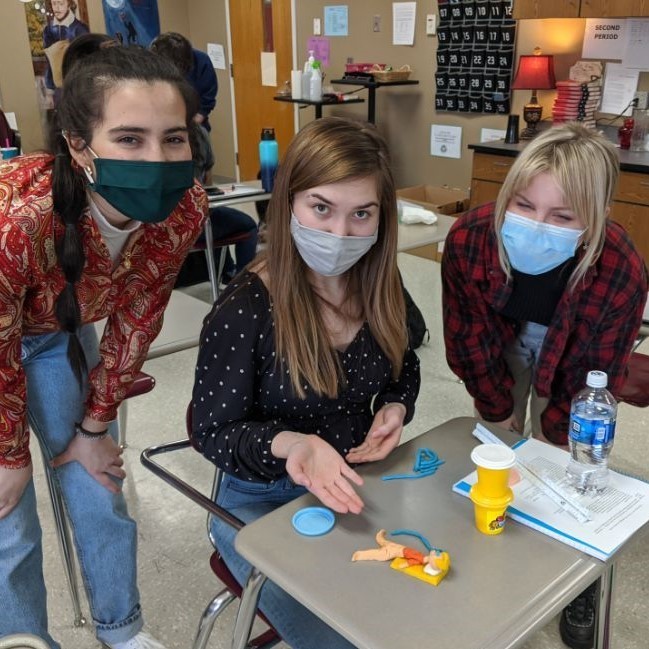 CLAREMORE WRESTLING 100% WINNERS AT STATE TOURNAMENT Kearanie Johnson was the first-ever women's State Champion and Outstanding Wrestler. Kaden Stanley became a 3x placer winning the championship in the 138lb bracket. BK Seago became a 2x placer winning the championship in the182lb bracket with a dramatic finish. Aiden Boyd became a 2x placer with his runner-up finish at 120lbs. Ashton Stevenson's first time to place at a State tournament, winning 2nd at 170lbs. Kai Shultz became a 2x placer by battling back and taking 4th at 145lbs. Read more here -
https://www.claremore.k12.ok.us/article/410211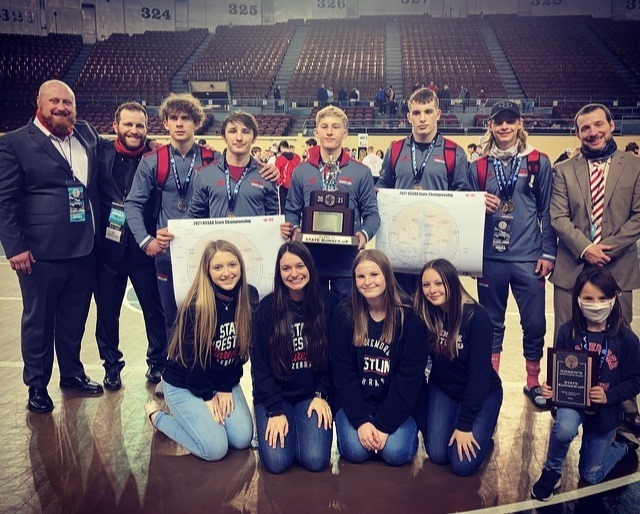 Congratulations to Zebra wrestling for being the state runner up in class 5A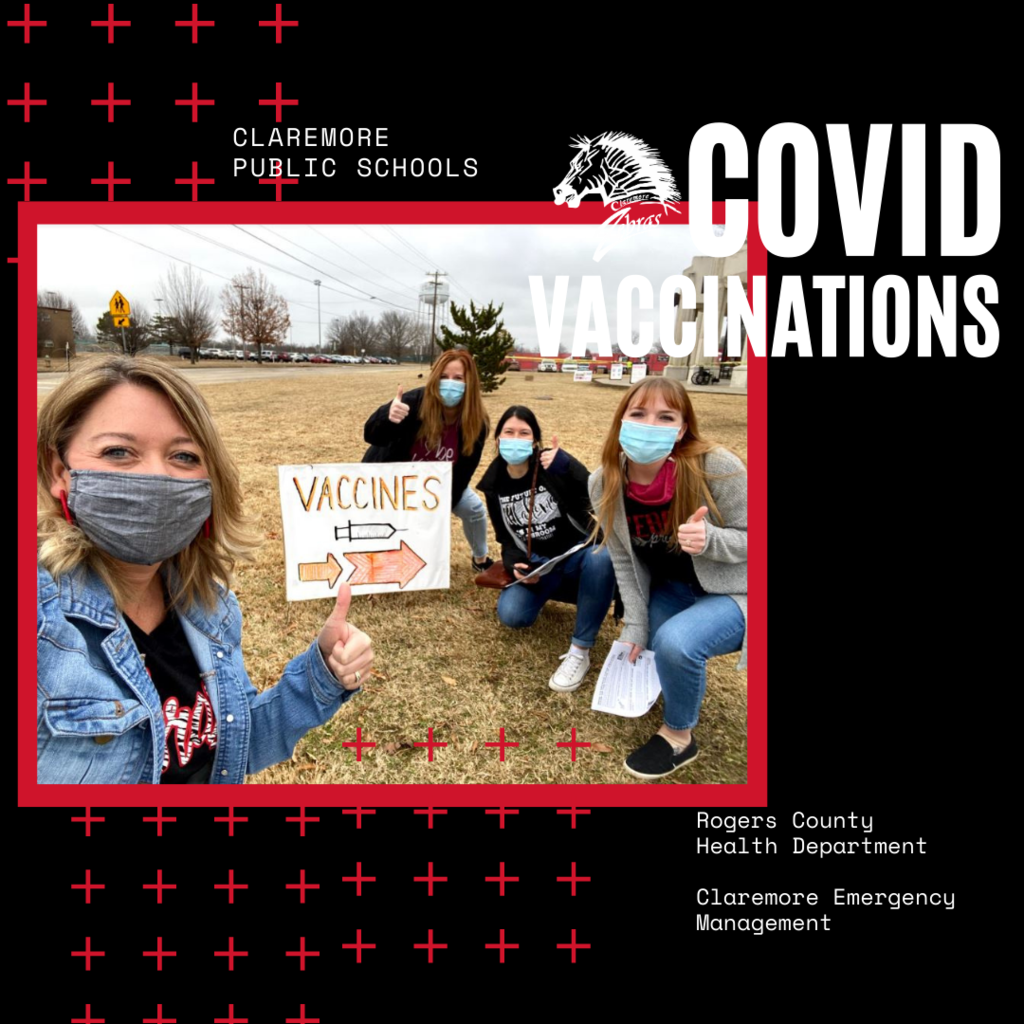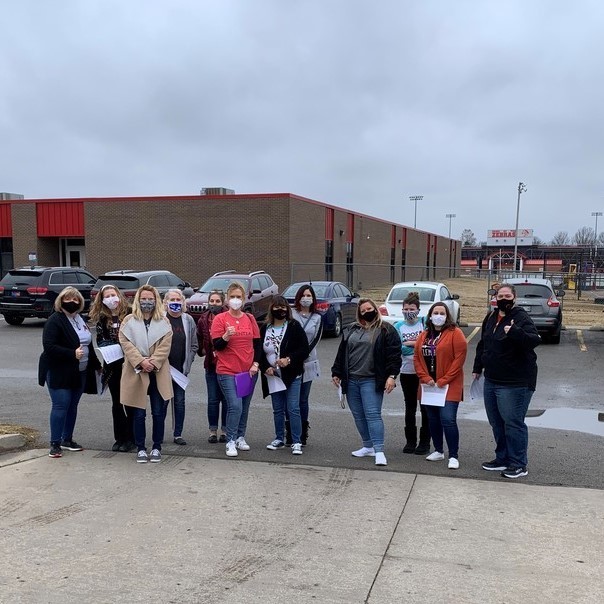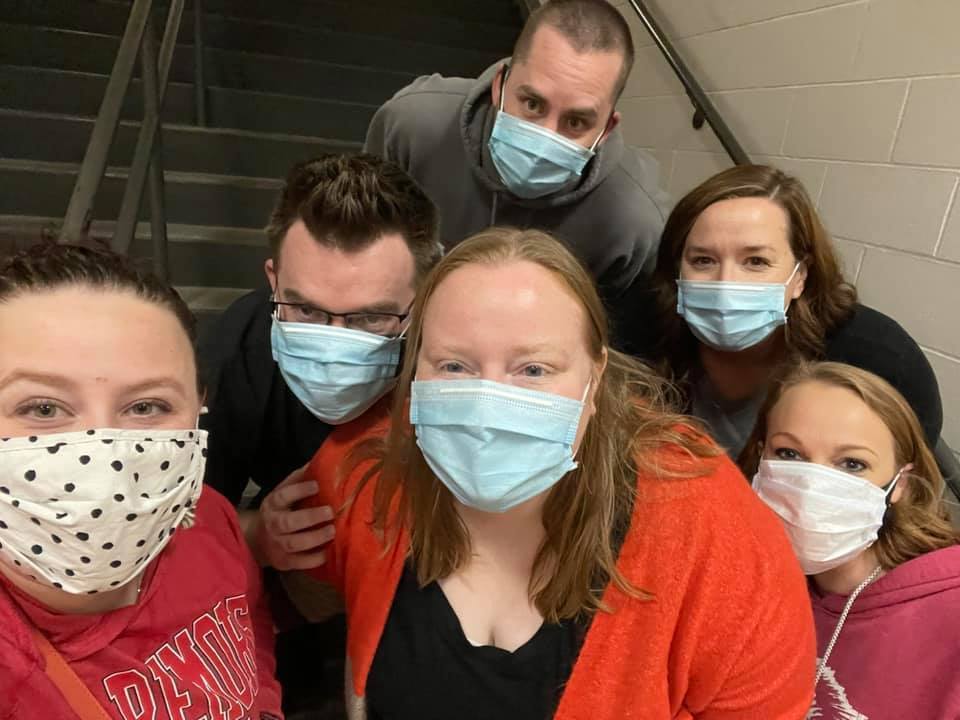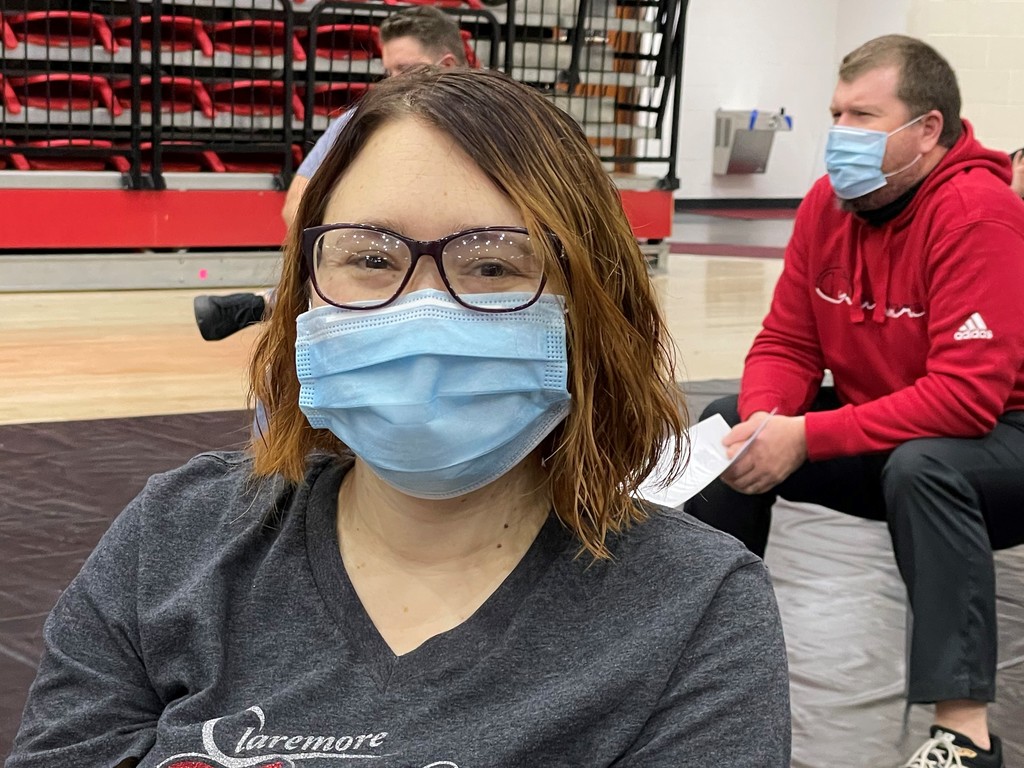 Ashton Stevenson is State Runner-up at 170 and BK Seago is State Champion at 182

Congratulations to Aiden Boyd 5A 120 lb State Runner-up Kaden Stanley 5A 138 lb State Champion Kai Shultz 5A 145 lb 4th place

4 Zebras move to the finals in the State Wrestling Tournament - Aiden Boyd, Kaden Stanley, Ashton Stevenson, B.K. Seago. Kai Schultz just won and needs one more match to place. Go Zebras!! #CPSZEBRAPRIDE

Claremore Varsity baseball will play 1 game vs NOAH at Claremore Legion Field on Monday, March 1st at 5:00pm. #CPSZEBRAPRIDE

It's hard to believe it's time to enroll your child for the 2021-22 school year. Your ZAP Advisors met with students on Wed. to discuss required course options. Next Wed. they will meet again to discuss elective options. Take some time this weekend to talk to your kids about their interests and requirements. However, scheduling is now open for the CHS ZAP (Zebra Advisement Program) Parent/Teacher/Student ENROLLMENT CONFERENCES for MARCH 25th.
https://www.claremore.k12.ok.us/article/192385
#CPSZEBRAPRIDE