After a late start, the Collinsville Hog Show kicked off the weekend. Sammi Jo and Rose did an excellent job driving their hogs and were rewarded for it. Rose was 3rd in her class with a young Duroc gilt. Sammi was Reserve Champion Hereford and was 4th in class with her Spot gilt. Congratulations ladies. #CPSZEBRAPRIDE #ClaremoreFFA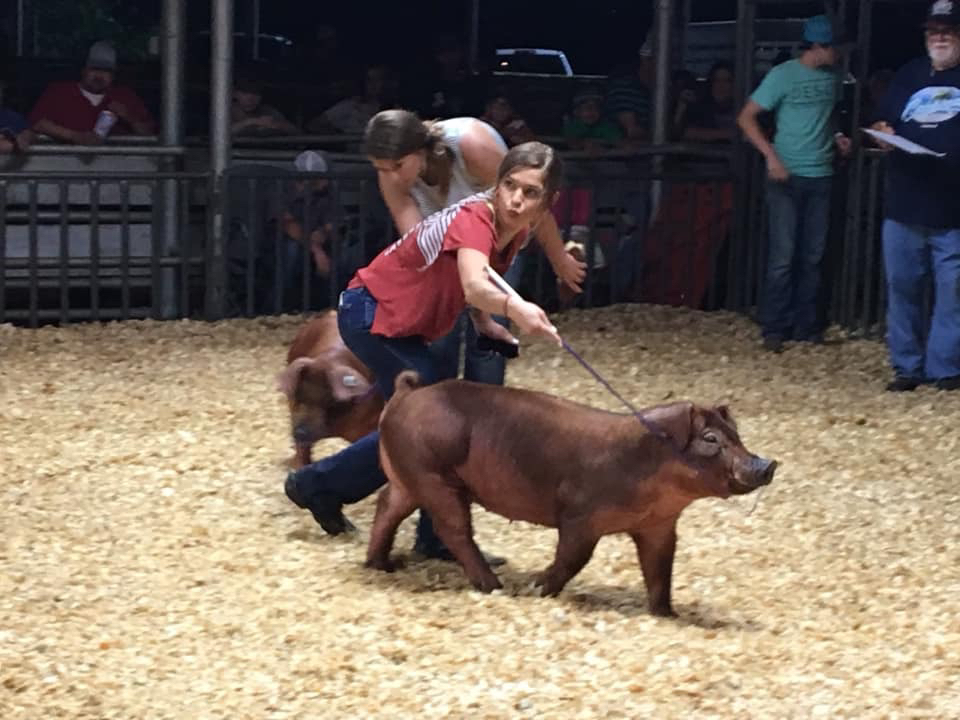 The Zebras traveled to midtown Tulsa to run-rule the Bishop Kelley Comets in 5 innings 11-0. Next up...the Tulsa Hale Rangers at their place this coming Tuesday, September 3rd. #CPSZEBRAPRIDE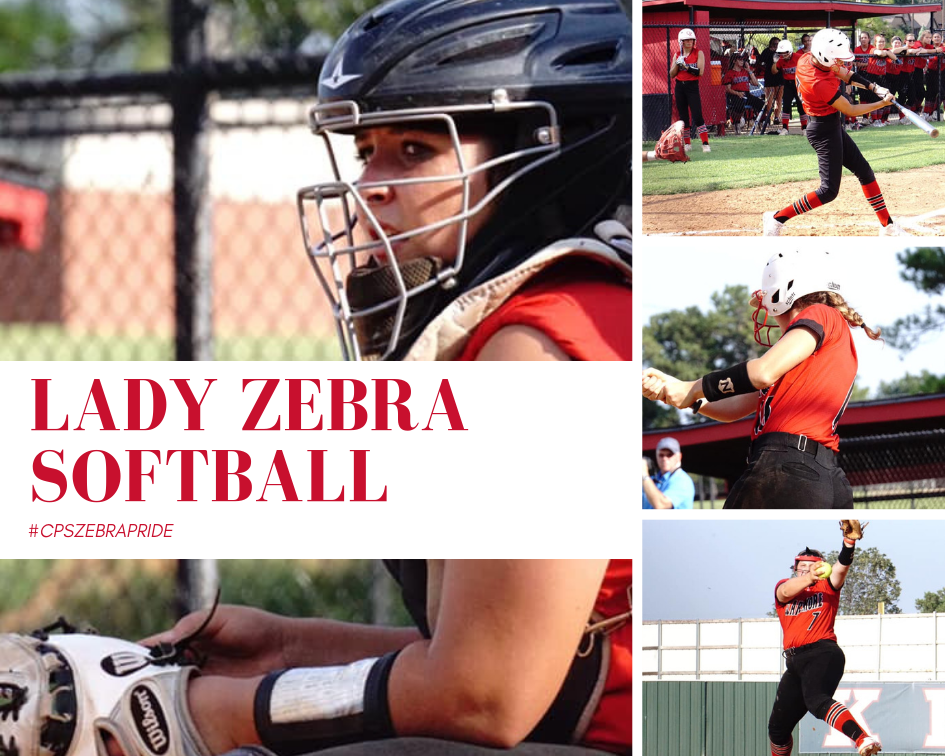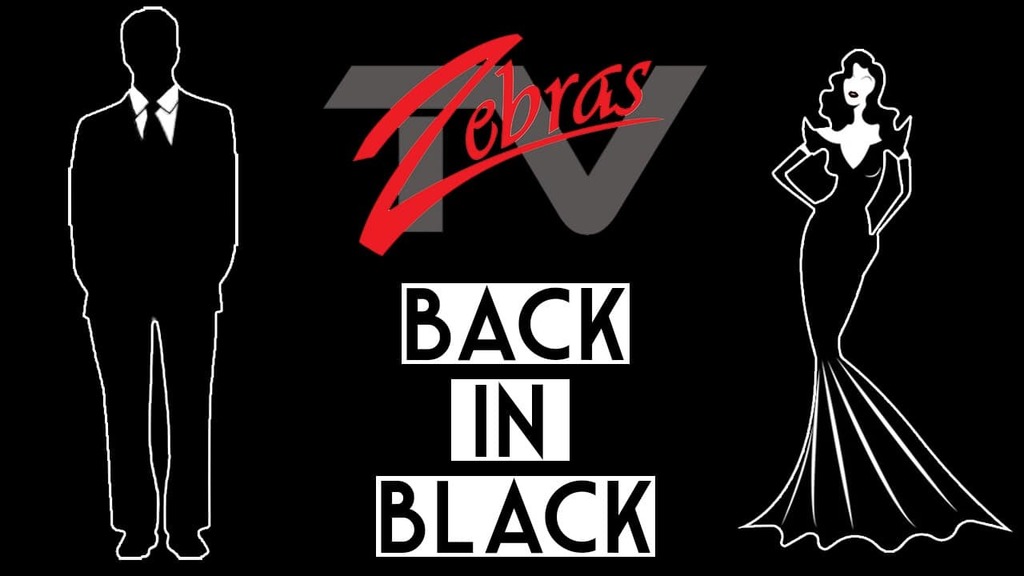 Claremont Elementary PTO closed out the first official week of school with their annual carnival. Looks like Principal Fay took a dip in the dunk tank while Mrs. Peck did time in jail during the festivities. Thank you to Travis Peck for serving as the emcee, and our partners in education RSU Athletes and RCB Bank.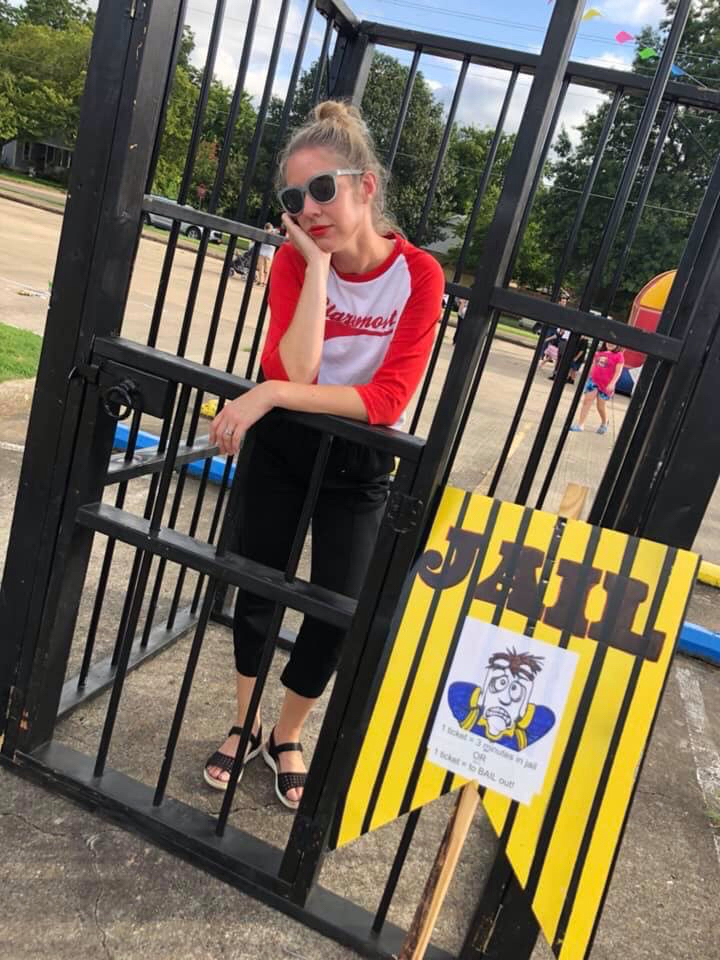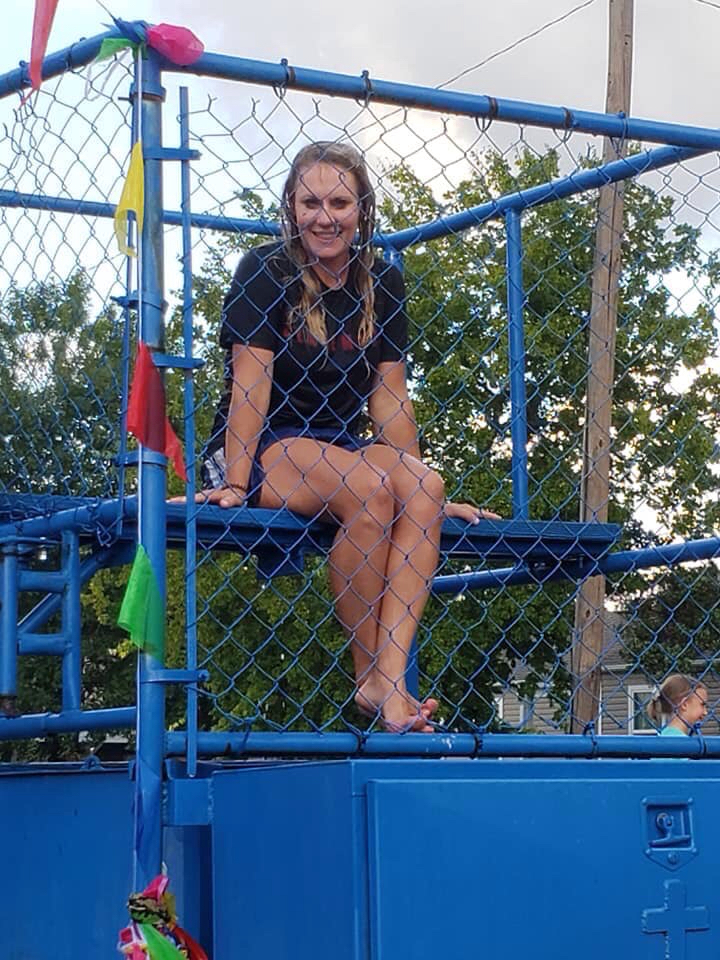 It's a great day to be a Lady Zebra! Congratulations to the team on their first tournament win. CHS varsity volleyball team won the Holland Hall Invitational Tournament yesterday. Maddie Hardage made the all-tournament team. #CPSZEBRAPRIDE

CPS Parent Portal is one way we keep you informed about your students' academics and attendance. Letters with your activation codes were sent home with your student last week. However, if you encounter any issues or did not receive the form, please contact
lkibbe@claremore.k12.ok.us
. #CPSZEBRAPRIDE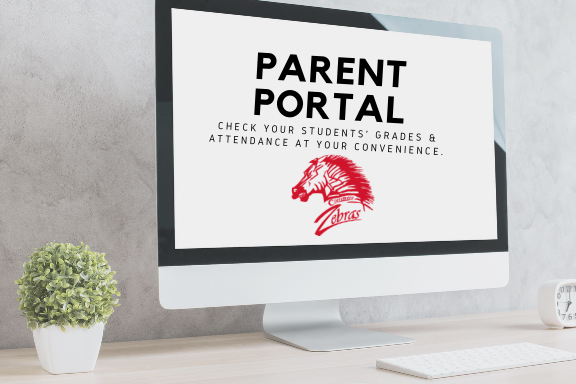 2019-2020 ACT NATIONAL TESTING DATES TEST: September 14, 2019 REGISTRATION: August 16, 2019 LATE REGISTRATION: August 17-30, 2019 TEST: October 26, 2019 REGISTRATION:September 20, 2019 LATE REGISTRATION: September 21-October 4, 2019 TEST: December 14, 2019 REGISTRATION: November 8, 2019 LATE REGISTRATION: November 9-22, 2019 TEST: February 8, 2020 REGISTRATION: January 10, 2020 LATE REGISTRATION: January 11-17, 2020 TEST: April 4, 2020 REGISTRATION: February 28, 2020 LATE REGISTRATION: February 29-March 13, 2020 TEST: June 13, 2020 REGISTRATION: May 8, 2020 LATE REGISTRATION: May 9-22, 2020 TEST: July 18, 2020* REGISTRATION: June 19, 2020 LATE REGISTRATION: June 20-26, 2020 #CPSZEBRAPRIDE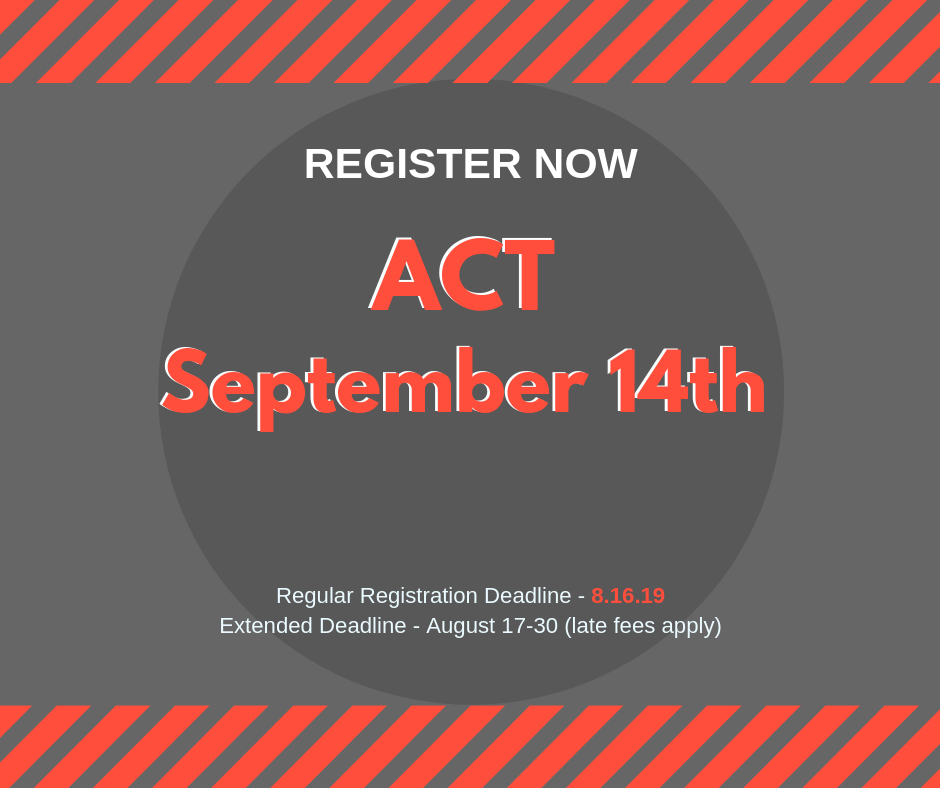 Tickets are now on sale for CPSF Claremore's Got Talent!

As you prepare for your back to school routines - here are the school times for each site. When a child is not present or on time they miss vital instructional material. Attendance Matters! Education Matters! #CPSZEBRAPRIDE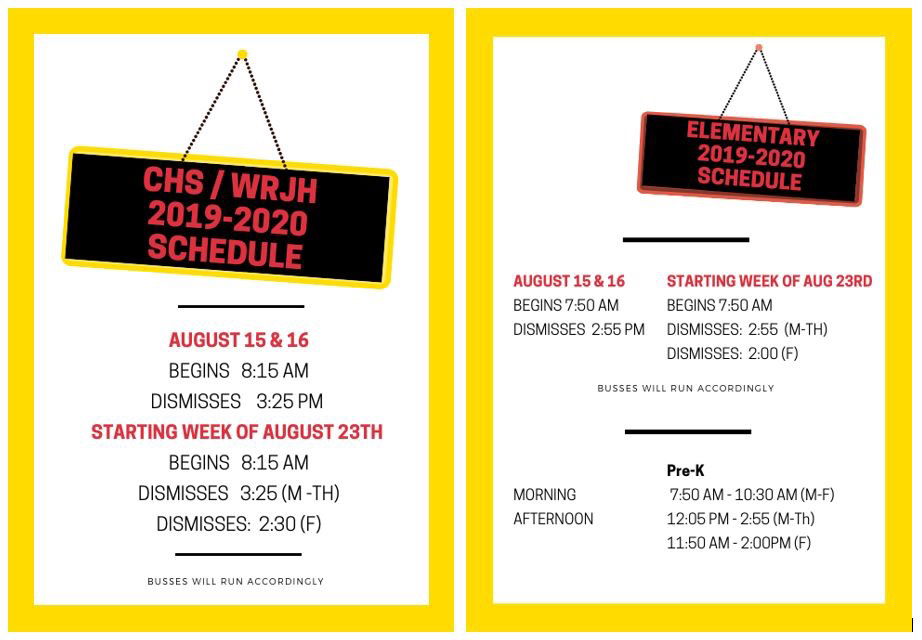 Where else would a teacher want to be on her birthday but with her students in that infamous Oklahoma heat? Ms. @Jesslyn Schrock left out early heading to OKC with the CHS FFA officer team for their annual leadership retreat. Expecting to improve collaboration, build trust, and energize the team she planned an original retreat at the RIVERSPORT Adventure Park in the Boathouse District. The morning on the water in rafts geared toward helping the FFA team work together more effectively, which included several races and a little tug of war. This experience inspired their creativity so, over lunch, the group collaborated on some long-range planning for the chapter. Build communication and work together with your group towards a common goal as you complete Although there is no "i" in "team," leaders need to be self-aware and personally challenged to have a growth mindset. A five-story ropes course helped them face their fears and engaged their adventurous nature. A couple of the officers embraced the unknown and tackled rumble jump. The leadership lessons all cumulated as they faced the Class 4 white water rapids. "While we all ended up soaked, it was an excellent personal and professional leadership experience. As a bonus... nobody fell out of the raft," she said with a grin. Happy Belated Birthday Ms. Schrock! #CPSZEBRAPRIDE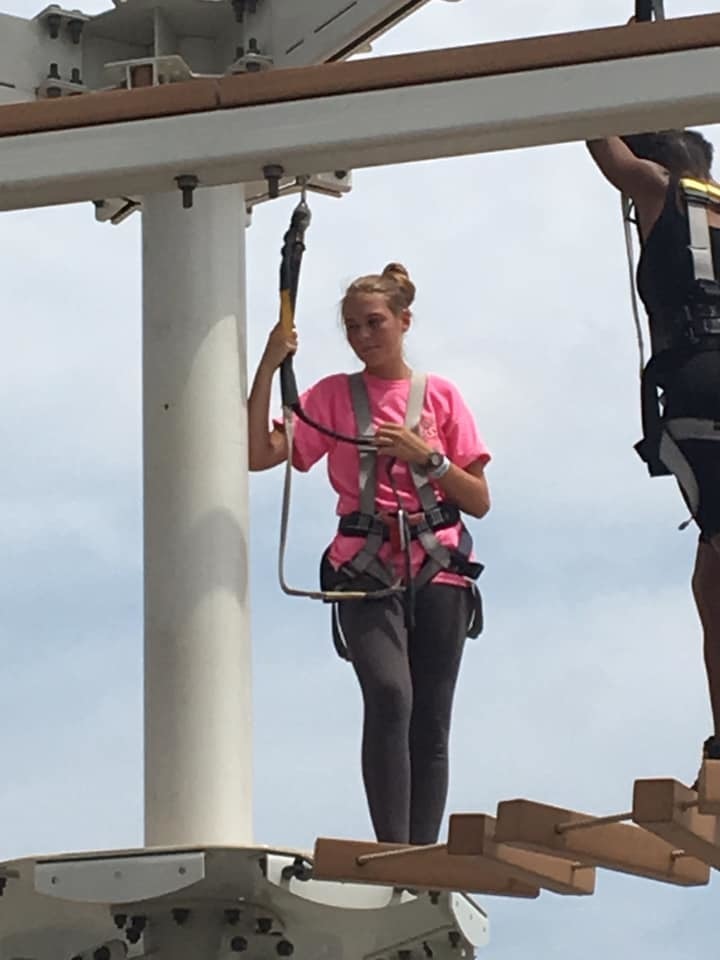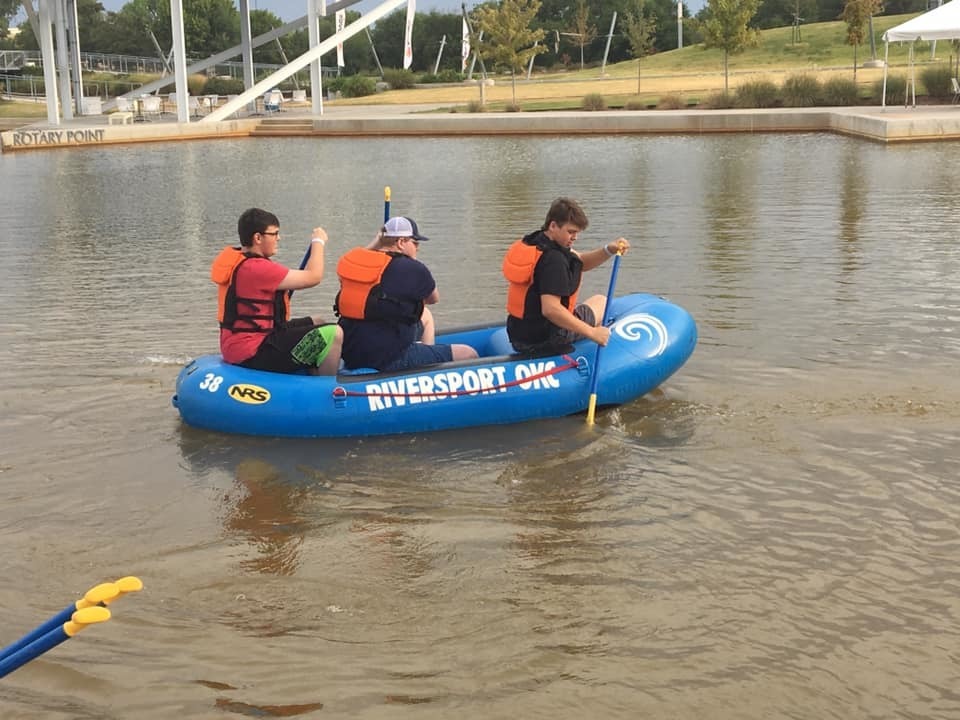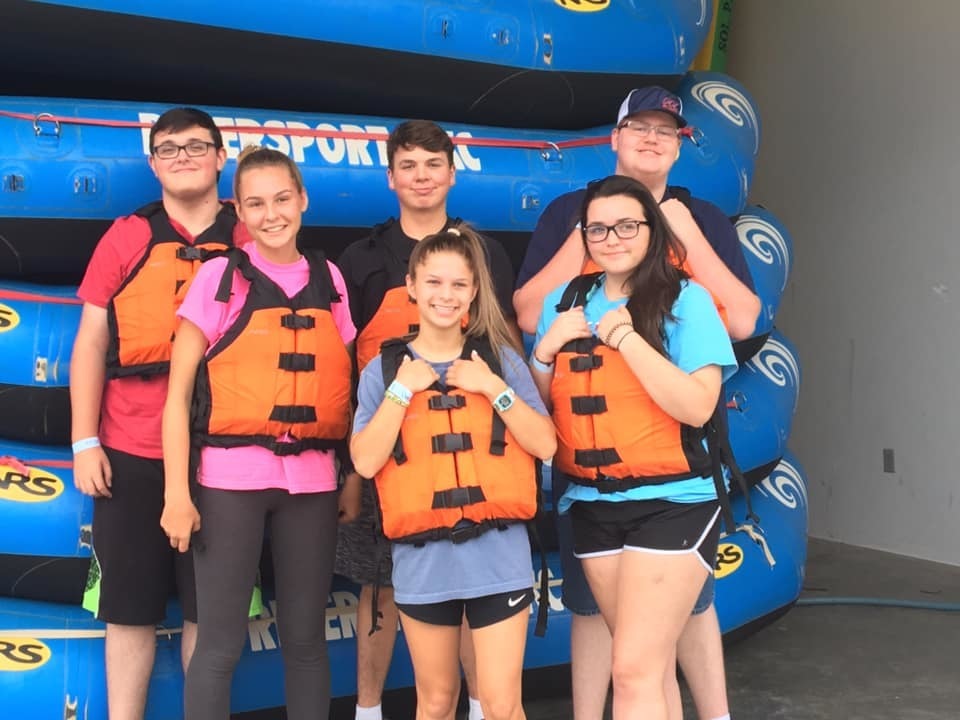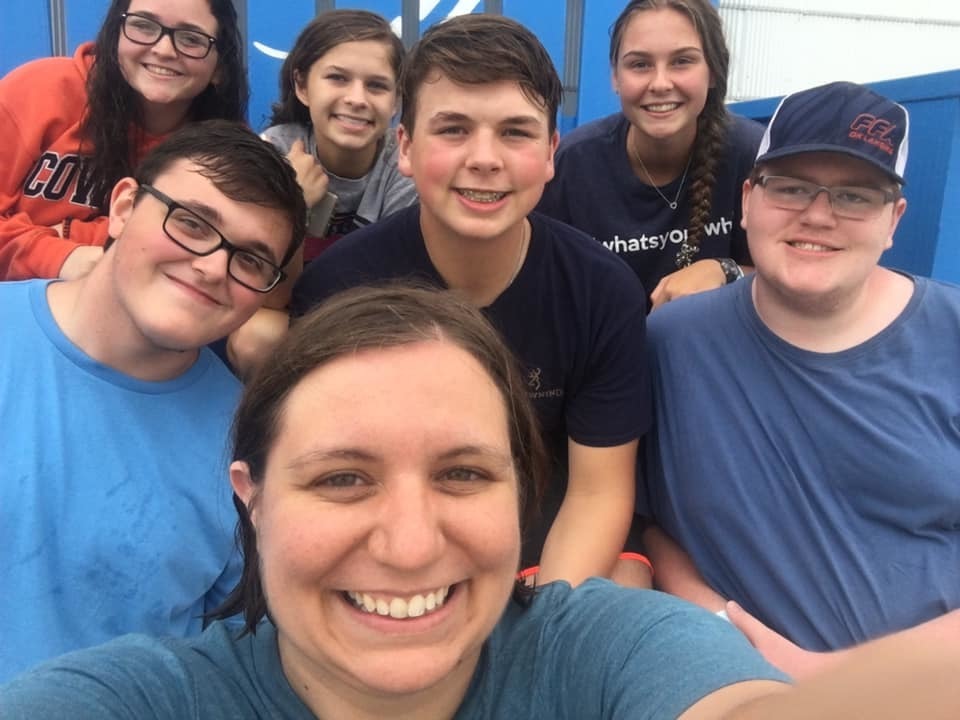 Five teachers attened #CPSSTAFFSUMMERSCHOOL professional development from EduSkills for our EL (English Language Learners) teachers. This PD focused on new changes in Oklahoma state law and how to use the latest software program, which simplifies paperwork. Guero Loco also trained teachers on how to reach our English Learner students in fun, positive ways through music and relationships.   Left to right: Jamie Hernandez, Kristy Hostler, performer Guero Loco, Rachel Foster, Vicki Hanson, and Stacye Bacon #CPSZEBRAPRIDE #CPSSTAFFSUMMERSCHOOL

Teaching children about their bodies, and how to respect and care for them is a top priority for our physical education department district-wide. Professional Learning Communities are not just for core subjects. CPS Elementary PE teachers planned their own #CPSSTAFFSUMMERSCHOOL and took a day to collaborate and prepare curriculum for the new school year. In addition to exercising the body, our students will be learning about bones, muscles, the circulatory system, and nutrition. Erica Johnson - Roosa, Sommer Faulconer - Westside, Jeannie Seidel - Catalayah, and Debbie Steuart - Claremont are all excited to get the new school year started!  #CPSZEBRAPRIDE


Claremore Public Schools participated in the 5th annual Rogers County Coalition Back-To-School Bash! Claremore principals passed out school supply lists and school supplies to those in attendance. They also enjoyed answering questions & talking with parents and students. #CPSZEBRAPRIDE

CHS FFA recognized as one of the 3-STAR chapters in the nation. The National Chapter Award Program is designed to recognize FFA chapters that actively implement the mission and strategies of the organization. These chapters improve chapter operations using the National Quality Chapter Standards and a Program of Activities that emphasize growing leaders, building communities and strengthening agriculture. Chapters are rewarded for providing educational experiences for the entire membership. "As part of the judging processes, CHS FFA submitted an application to the State FFA office. This application was chosen as one of the top 37 applications and submitted to the National FFA Office. The applications are then judged at the National level. They are judged against applications from across the country. It is a great honor to be selected as a 3 Star Chapter," explained FFA Advisor Jesslyn Schrock.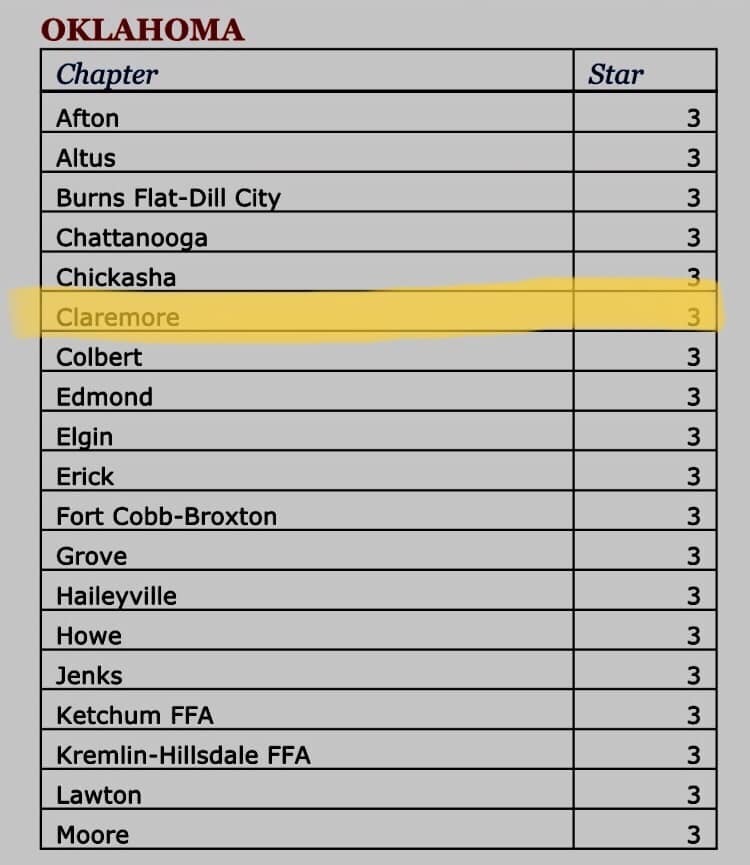 Claremore was well represented at the Oklahoma Coaches Association clinic last week! Many of our coaches attended meetings and staff development throughout the week. Several of our staff received Region 3 Coach of the Year awards. Coach King - Athletic Director Coach Jarrett - Cheer Coach Hurt - Football Coach Weins - Track CPS also had six students represent the East in the All-State games: Riley Denler - Cheer Luke McHugh and Dalton Ward - Soccer Dani Meisinger - Volleyball Dylan McClain - Swimming Jake Gilmore - Baseball #CPSZEBRAPRIDE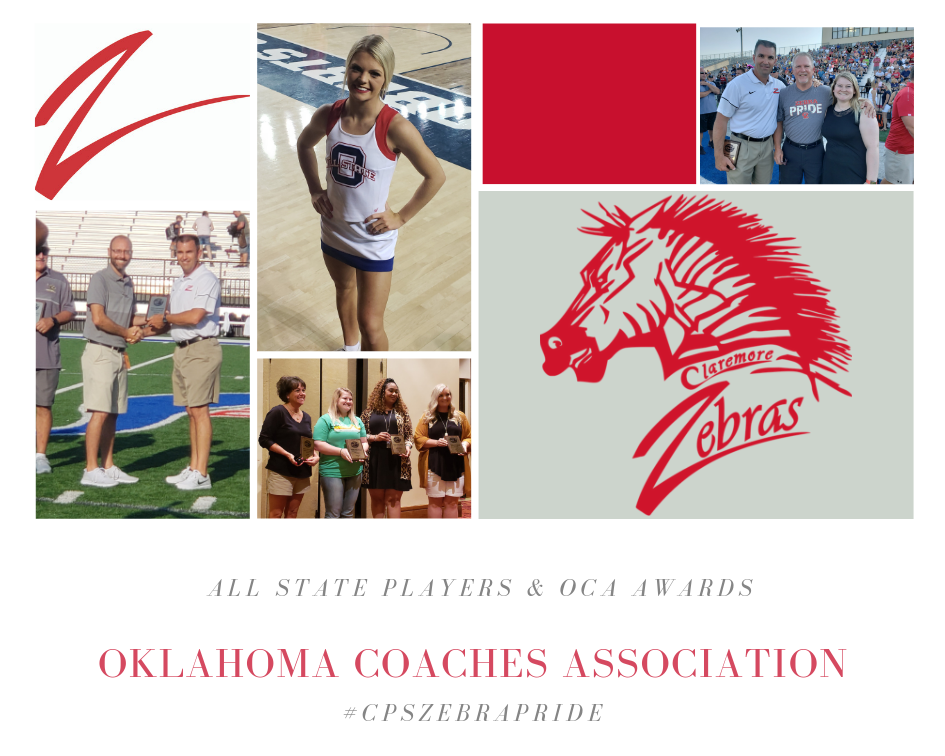 Four WRJH teachers attended #STAFFSUMMERSCHOOL hosted by Open Up Resources: Rhonda Bart, Karey Provence, Kelli Hightower, and Melynee Naegele. Open Up offers a math curriculum for 6th - 8th grade combined with quality professional development for teachers. Open Up Resources began as the K-12 Collaborative, a 13-state initiative to address quality gaps in the curriculum market. They partnered with leading math and ELA experts to design the very best standards-aligned core programs. Their products are provided to districts at no cost by publishing them as Open Educational Resources. Open Up Resources couples that curriculum with opportunities for essential supports, from professional development by the nation's premier teachers and educational experts to printed materials. In addition, Melynee Naegele - WRJH Math Teacher, was one of the featured presenters. She shared her best practices on how she implements the Open Up Math curriculum in her classroom. #CPSZEBRAPRIDE

Coaches Outreach believes marriages for coaching couples deserve extra attention! Each summer, they host unique, memorable weekends for over 300 coaches' and their spouses. Hosting marriage retreats for coaches and their spouses for more than 25 years; the Coaches Outreach retreats are designed to recharge marriages from coaching pressures designed just for coaching couples. Head football coach, Jarret Hurt and his wife LaRonna, and Offensive Coordinator Brian Key and his wife Melanie not only attended but were small group leaders this year. The Hurts have been attending for 20 years and a small group leader for 15. The Keys have been attending for seven years; this was their first year as a small group leader. What they do in the halls and on the field matter but what they do at home matters most. Key said, "We go so we can relax and focus on our marriage knowing we have a long hard football season ahead of us." Coaches make a difference in broken lives, so Coaches Outreach partners with them to help make their impact even more powerful. A typical high school football coach will impact thousands of kids during their career. Billy Graham has said, "One coach will impact more young people in a year than the average person does in their lifetime." Coaches see what they do as a calling, more than a job. Coaches Outreach wants to help them as they are on this mission - strategically placed in schools to minister to kids in a way that few can. Key and Hurt believe this time of renewal, relaxation, and restoration gives them the connection with their spouses that help them be better coaches, better mentors, better role-models. #CPSZEBRAPRIDE #CPSSTAFFSUMMERSCHOOL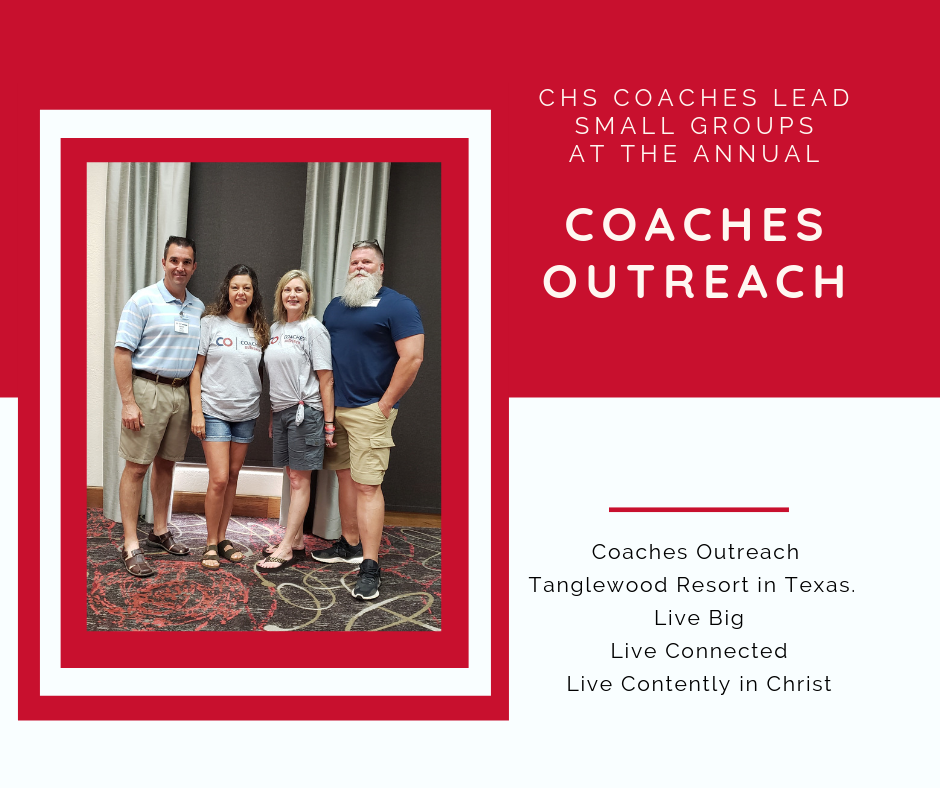 Kaitlyn Pinkerton, our very own Miss Junior Cherokee, spent a week this summer at the University of Michigan for College Horizons. An intensive college prep course for the top 100 native students/scholars in the US. College Horizons is a pre-college program for Native American high school sophomores and juniors. Each summer, students work with college counselors and college admissions officers in a five-day "crash course." The individualized program helps students select colleges suitable for them to apply to, get admitted to, and receive adequate financial aid. Students research their top 10 schools; complete college essays, resumes, the Common Application, and the preliminary FAFSA; receive interviewing skills and test-taking strategies (on the ACT and SAT) and financial aid/scholarship information. What a prime opportunity to show your #CPSZEBRAPRIDE with other Cherokee from across the states.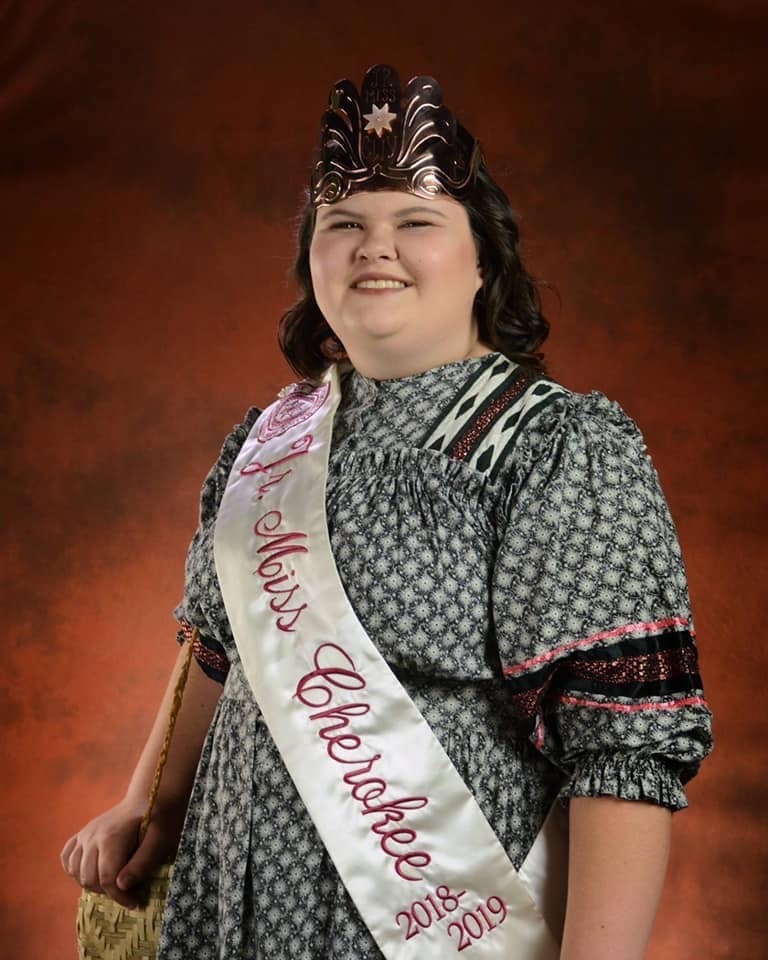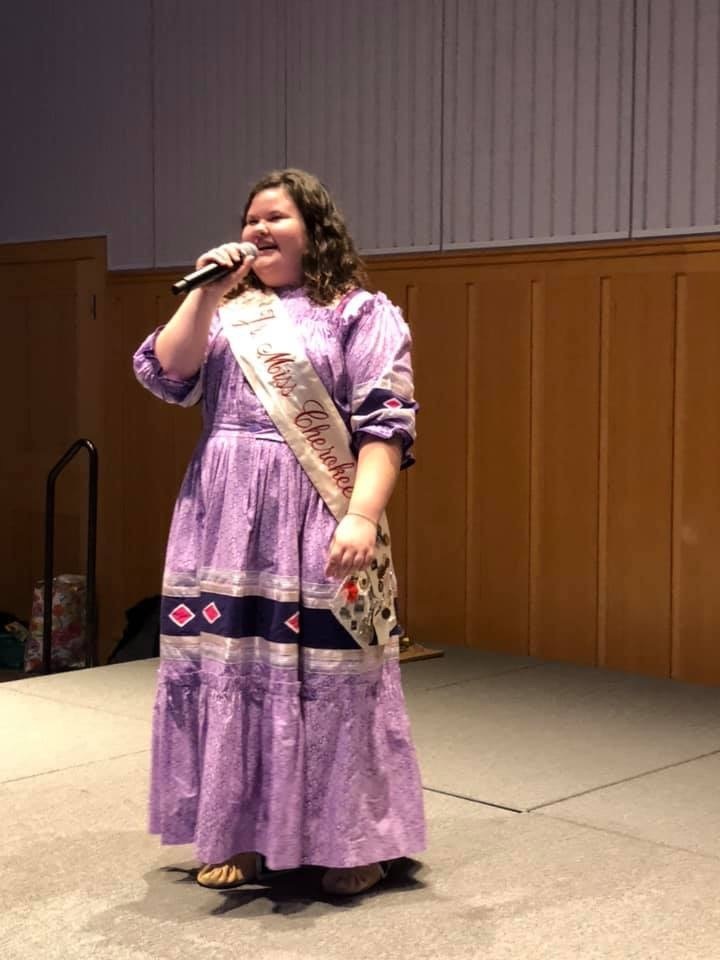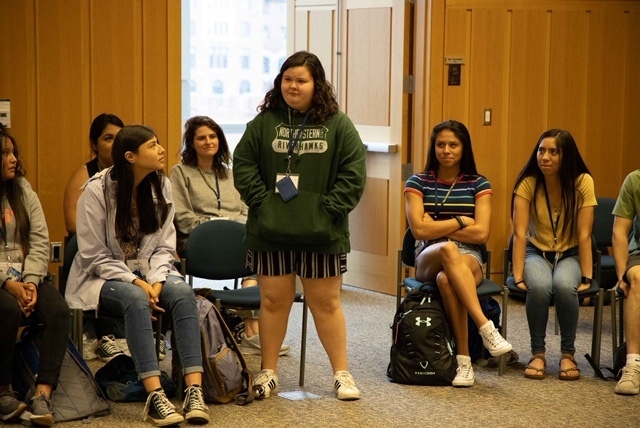 Chris Henderson named Oklahoma Coaches Association Region 3 Junior High Coach of the Year. #CPSZEBRAPRIDE